Knowing how to choose a bowling ball will dramatically boost your performance and consistency. With so many sizes and configurations, shopping can rack your brains if you're a beginner. Wise buyers kill two birds with one stone by gleaning the facts from a rich vein of information online.
This guide gets down to the nuts and bolts on narrowing down an ideal product for personal use. The cross-cutting factors that determine the right product include weight, coverstock, and hook potential. In the awake of revolutionary polymer science, leaders in the industry have attained versatility and dynamic properties.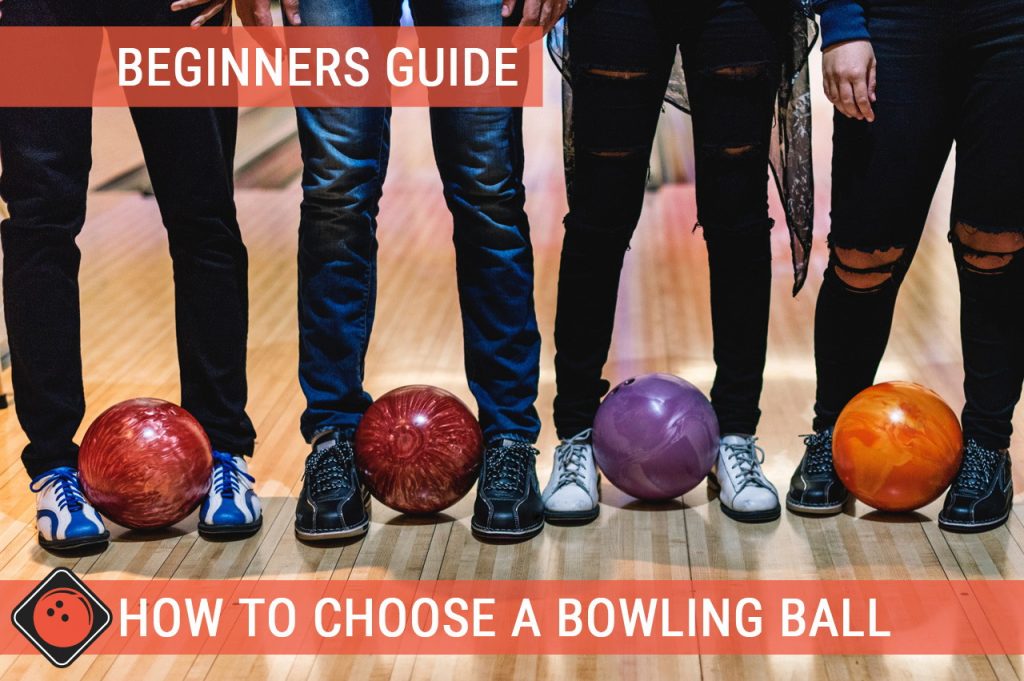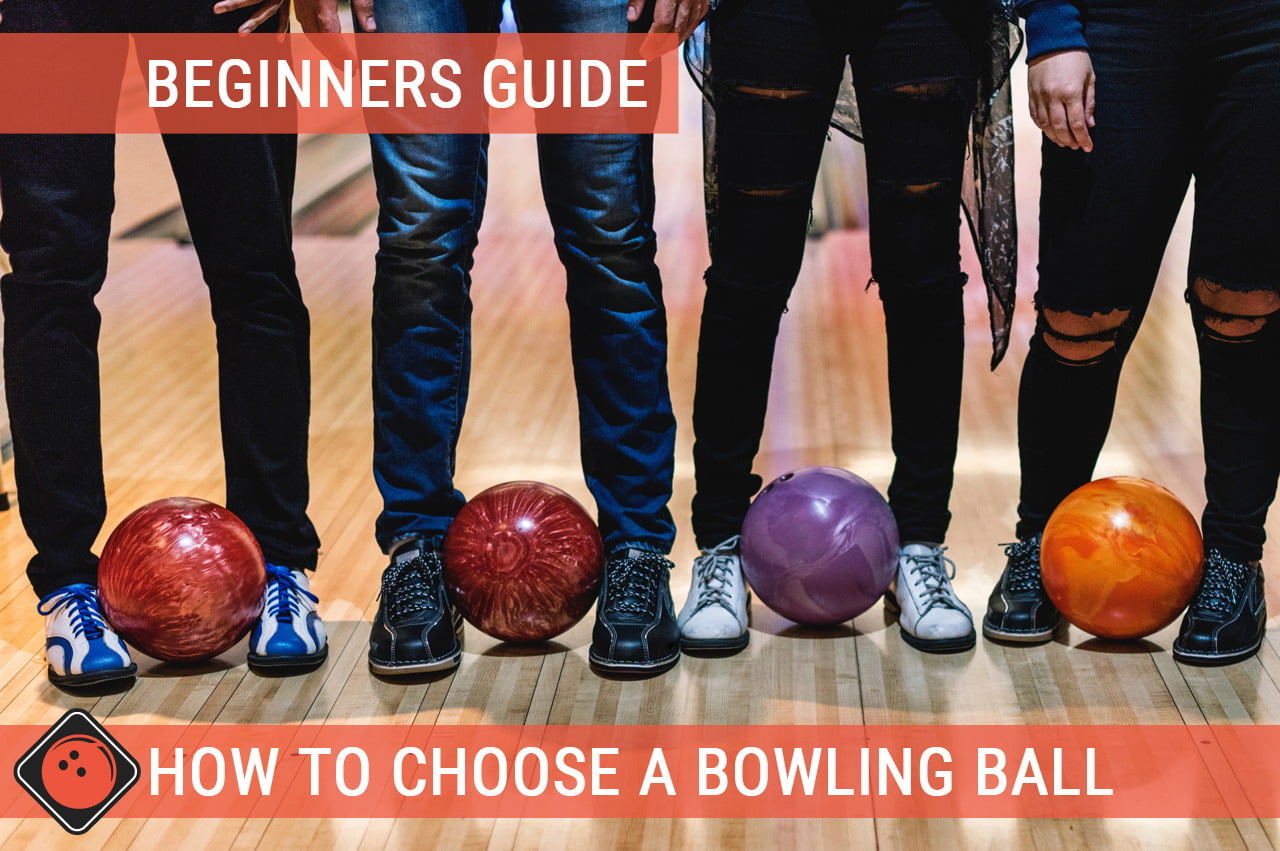 With this guide on how to pick a bowling ball and buy it, You will be able to pinpoint the ideal product without compromising quality and performance by considering the salient features in the shopping process.
Important Things To Consider About How To Choose A Bowling Ball
1. Unlock Your Ideal Weight
An overly heavy or light ball casts a pall over your performance with severe strain on your arm swing. A perfect fit allows you to take on an extra pound or two in weight.
The most popular formula recommends 15 lbs for adults, 14 lbs for women, and 12 lbs if you struggle to heave higher weighted products.
The other school of thought recommends bowling balls equivalent to 10 percent of your body weight or up to the limit of 16 lbs.
Add one to two pounds to your bowling ball weight because, after drilling holes to fit your hand snugly, a ball sheds up to 2 lbs.
2. Coverstock
The coverstock also dictates suitable lane conditions including dry, medium-heavy, or light oil. A stiff or pearl outer shell will slide smoothly in the front end of the alley. A solid traction-generating surface increases the gripping action.
Plastic coverstocks answer your description if you toss it straight. All house balls come with a plastic coverstock at the entry-level price point but lack versatility.
Urethane and reactive-resin coverstocks grip the lane more aggressively if you throw a hook taking a gradual arc throughout the sweet spot.
Reactive resin coverstocks plows through the oil without hooking excessively. It will generate traction at the backend with greater hitting power.
3. Core or Weight Block

Cores or weight blocks come in different shapes and configurations for varying hook potential. Highly sophisticated cores call for an advanced level of expertise to counter and control the unique weight block.
Best bowling balls for beginners who seek to test the waters, the pancake-shaped weight blocks will help to sharpen the control before transiting to hooks and other approaches.
Bowling balls with Symmetrical Cores offer a higher or medium hook potential.
Suited for drier lanes or bowlers who love slow motions
Bowling balls with Asymmetrical Cores generate different effects on motion.
They have higher skid distances before hooking aggressively at the breakpoint.
They deliver hard-hitting strikes.
Drilling their oddly-shaped cores means the weight block may be hit.
4. Customized Drilling vs. Pre-Drilled
You can go for a pre-drilled product or draw your horns in by buying a house ball. They come in multiple sizes based on the weight of the equipment. The low-end has small sizes to accommodate weak or small hands for kids while the high-end conform to adult or senior bowlers.
Products fine-tuned for your hand render more control and diminish fatigue or injury. Brand new bowling balls and un-drilled products mean you can have your hand measured and corresponding pitches engraved in a pro shop.
Some stores offer custom drilling free if you add an item to your cart. And a custom drilling fee will not empty your wallet making it worthwhile.
5. Radius of Gyration & Flare Potential
Radius of gyration (RG) refers to a factor engineered in the core production phase and influences how rapidly a ball acquires its strongest rolling pattern. Manufacturers (like Storm bowling, Brunswick, and others) include the RG rating for their high-end lineup.
If you thirst for the most aggressive backend reaction, look for 6" flare potential rating and higher. High RG rolls perfectly on the backend of dry lanes.
Moderate backend reaction clocks in at 4" to 5" flare potential rating. Modest backend reaction requires a low flare potential. Mid-range RG corresponds with medium oil.
Low RG ratings tend to roll sooner and strongest on the front end of the alley matching up heavy oil conditions.
6. Topcoat Surface Finish
Sports equipment stores offer a broad array of surface finishes. Broadly speaking, the surfaces branch off as either sanded or polished. This broad umbrella of classification has a plethora of finishing procedures like polish or compound types, and grit steps.

Factory finish appeals to a broad audience in the bowler's world. Each best bowling brand employ proprietary decorative technologies like sublimation which remain trade secrets.
Some balls allow you to modify the surface to correspond to the tournaments and lane conditions.
Go with rougher coverstock finish that create more traction and tend to make the ball hook much earlier than smoother surfaces. Or go for a sanded surface if you want to start hooking near the end of the oil pattern.
7. Bowling ball coverstock Oil Absorption Rate
Modern bowling balls sop up oil into the outer shell surface slowly. Reactive resin outer shells have a higher porosity which sucks up liquids than their plastic counterparts. Coverstocks with a high oil absorption rate render more aggression on-lane.
Experts suggest oil absorption rate is inextricably linked to friction. Thus, higher ratings come from products that generate a lot of traction on-lane. However, the friction generated also depends on surface hardness.
Ask the pro shop operator to undertake the tests as it throws light on how it will perform on the alley.
Experimenting gives you a fresh pair of eyes as hook reactivity depends on latent properties. Look at the next video, to get a clear understanding of a few things that we mentioned here.
8. Other Specifications
Coverstocks should have an Average Peak-to-Valley surface roughness of less than 50 micro-inches under a surface finish of 500 Abralon;
On a dry lane, covers should exhibit a coefficient of friction below 0.32;
Custom-fit gripping holes give a comfortable grip throughout the approach;
Finger inserts and gripping accessories help you maintain a consistent feel with different balls;
Pro shops can impart specific motion like arc-shaped or angular by adjusting surface finish;
The core represents the hidden engine of the balls;
Reactive resin covers produce significantly more friction with the alley for big backend movements, increased entry angle, and better pin carry;
Plastic or polyester provide ease of control for beginners and spare balls for competitive players.
If you want to first "feel" the ball then, the best place to buy your first bowling ball will be the Pro shops.
Final Verdict
Still wondering, what kind of bowling ball should I get? Let's conclude, at first blush, you have to probe the coverstock and core so you don't buy a pig in a poke. We all have different tastes and demands making it fruitless to identify a one-size-fits-all solution. You can only trust your instincts if you have detailed information of what you want.
Some options dovetail into the needs of first-time bowlers, kids or recreational enthusiasts. Polyester versions designed to roll in a straight trajectory hit the spot of pinpoint precision. Seasoned bowlers use them to help pick up spares.
Bear in mind vital factors such as weight, construction, materials, covers, weight blocks, and aesthetics, and this will give you a terrific punch for any purpose.
---
Read more:
Best bowling ball cleaner
Best left handed bowling ball
Storm timeless bowling ball review
---
---