Whether you're already an expert at bowling or just a novice trying to get his hands on the sport, bringing the right bowling equipment with you is essential. That said, you should choose the Best Bowling Ball because this is the most important piece of equipment in bowling.
While most experts would choose their balls based on "feel", others would have a more systematic approach while choosing. These systematic approaches are more practical to beginners and novices because they most likely won't know how to "feel" a ball yet.
To make things easier, we've reviewed some of the best bowling balls that you can find on the market based on performance, lane conditions, coverstock, flare, hook rating, etc. We also included a list of factors to consider when choosing the right bowling balls and we've created an all-you-need-to-know guide on choosing bowling balls.
Best Bowling Balls by Performance
If you're a beginner, and you're after the best ball for beginners, then you'd most likely concentrate on the overall performance of the ball. When it comes to performance, we usually look at power, entry angle, and impact on the bowling pin. In other words, performance-based balls are more well-rounded. If this is what you're after, we've got five of the top rated bowling balls for you to choose from.
Bowling Ball Comparison Chart:
Top 5 Best Bowling Balls by Performance
* Core Specifications are for a 15 lb bowling ball.
---
We have analyzed many bowling balls by prices, types, characteristics, etc., but displaying all the results in one place will make the analysis quite cumbersome. Instead, we've selected our top bowling balls, reviewed them each one and also presented them in three comparative tables by categories.
Our conclusions about each bowling ball come from years of experience, thousands of customer reviews, manufacturer specifications and usually from physical tests.
1. Best Professional Bowling Ball
When it comes to the best pro performance, there's the new bowling ball release Storm Crux Prime. The Storm Crux Prime is a well-balanced ball that has an asymmetrical core. Due to its strong asymmetrical core, it allows the user to create amazing curve balls that are well controlled.
This is why it's considered the best pro performance ball as it allows professionals to showcase their techniques through various move sets. Aside from its nice curving ability, it also has a heavy impact and heavy power, allowing it to smash pins in one go.
Aside from the asymmetrical design, it also has the SPEC (Storm Performance Enhanced Coverstock) which allows it to endure heavy friction on lanes. Which such feature, it can be great for curving. Also, it's great for lanes that have heavy oil conditions.
One thing that you should know about this ball is that it doesn't just have an ordinary asymmetrical weight block, it has an innovative catalyst core which makes use of a special vertical cavity technology. Due to this innovation, the bowler will be able to make faster and more precise shots. If you're an seasoned player in bowling or even a professional, you can definitely appreciate this professional bowling ball in your arsenal.
2. Best High Performance Bowling Ball
While the Storm Crux Prime focuses on features that cater to professional bowlers, we have another bowling ball that caters to overall high performance – the Hammer Black Widow Legend Bowling Ball.
As the name implies, it's a legendary ball due to high-performance features. The great thing about this bowling ball is that it can work for both professionals and intermediate bowlers. It's a pretty versatile and strong ball at the same time, so you'll definitely love it no matter what your skill level is. There are a few PBA bowlers that use the Hammer Legend on heavy oil lanes as their strike ball.
Just like most balls from the Black Widow product line, this ball also does not disappoint. In fact, it takes its features to a higher level compared to its predecessors. For one, it's the very first ball in the Black Widow line to have a hybrid coverstock known as the NBT coverstock, giving it extra power and smoothness on the roll.
Another cool thing about this bowling ball is its core. The asymmetrical core isn't like any other core that you can find on most balls. It has what's known as a gas mask core which allows you more control of the ball while giving you the opportunity to make wicked hooks through the pins. Also, the gas mask core makes use of both carbon fiber and flex resin. Such combination makes it one of the strongest in the market.
3. Best Mid Performance Bowling Ball
The Storm HY Road is a great follow-up to the popular T-Road Solid and T-Road Pearl. It makes use of the same core as the two but with a different coverstock. While the last two balls made use of an RS2 cover, with the T-Road Solid having a solid cover and the T-Road Pearl having a pearl cover (as seen in their names), the Storm HY Road is a different story as it combines both into one.
What most bowlers love about this ball is that it is extremely consistent. It's not the type of ball that would demand a great amount of skill to use. In fact, it has a very strong control that it can give you consistent shots at whatever angle you like.
With its 1,500 grit polished factory finish, it's great for both drier lanes and medium oily lanes. This makes it a rather well-balanced mid performance bowling ball if you're the type of player who wants a safe game. It's not to say that this ball is great for extreme oily conditions or totally dry conditions; however, once you use it on medium conditions, it can certainly perform exceptionally well.
4. Best Entry Level Performance Bowling Ball
Nobody likes taking a bowling ball out for the first time and getting frustrated by their lack of skill. Start off on the right foot and get Brunswick's Rhino Ball. It's perfect for beginners who need a ball that hooks just a little bit, works great on dry lanes, and doesn't break your bank. With this high-quality bowling ball, you'll be rolling in style while dominating the lanes.
If you're new to the game of bowling and you're looking for the best bowling ball for beginners, then you might want to opt for the Brunswick Rhino ball. It's basically an entry level ball which is targeted toward beginners and mid-level bowlers who haven't perfected, or even learned, most techniques yet. The ball is suitable for right and left handed bowlers. This is a good left handed bowling ball, as it is for right handed bowlers
The manufacturers made it a symmetrical bowling ball so that will be quite easy to use. And while its symmetric core allows you to make straight shots consistently, it also allows you to make better hook shots if you know how. The great thing about it is that the hooks it makes are very controlled and won't sway from the patterns most of the time.
Another reason why it works well for beginners is because it has reduced sensitivity. Ball sensitivity usually gives the ball more sliding power so you can make great curve shots for splits. However, beginners won't really know how to utilize these moves yet, so this ball gives them a chance to concentrate on more basic moves.
Of course, it still does have great friction handling so you can still make a good hook shot if you tried. It's just that this ball has more control, making it essentially easier for beginners to use.
5. Best Spare Bowling Ball
Think you can use any ball for hitting spares? Think again. Spares are pretty tricky to hit if you're not very accurate with your shot. Due to this, special balls are designed to give you more precision to hit spares. For this scenario, the Black Widow Spare by Hammer is one of the best spare bowling ball.
This bowling ball has an asymmetrical core, allowing you to make hook shots with ease. The thing about spares is that you will need to make hook shots most of the time since straight shots might stray off from the path you need it to go. Therefore, the most practical and safest way to make the shot would be to hook it instead. This ball is designed to do that.
The ball's core has a gas mask shape so it can have some weight balance while offering a bit of versatility to move around when needed. It's one of the best ball for dry lanes that can give the ball friction so that there is overall control.
The thing about this ball is that it does require some level of skill to use. You have to know how to make hook shots or spare shots if you're really going to unleash the potential of this ball. Due to that, we don't recommend this ball for beginners who only know how to do straight shots, but it can be a good choice for seasoned bowlers.
Best Bowling Balls by Performance Final Word
If you're going for a ball based on performance, then this list is for you. For a beginner or mid-level player, performance would be the only thing that is usually considered. This is because most beginners or mid-level players only know how to judge balls by their weight, power, or overall impact.

As you go along, you'll realize that there are more conditions that you have to think about when choosing a bowling ball. As you can see, we have divided the reviews into 5 different categories so you'll know which ball to choose based on your style and skill level. This will allow you to have an easier time tailor fitting a ball to your needs.
---
Best Bowling Balls by Lane Conditions
When we talk about lane conditions, we're actually referring to the oil pattern of the lanes. Typically, there are dry conditions, light oil conditions, medium oil conditions, and heavy oil conditions. It's very important to take note of as lane conditions would affect the movement of the ball and its impact as a whole. Therefore, knowing the lane conditions of the lane beforehand will already give you an advantage because you'll know what ball to bring.
That said, here are the best balls we believe are best for taking one certain lane conditions:
Bowling Ball Comparison Chart:
Top 5 Best Bowling Balls by Lane Conditions
* Core Specifications are for a 15 lb bowling ball.
---
Below we have analyzed bowling balls by lane conditions. We've selected our favorite bowling balls and reviewed them each one to give you a broad overview of what to look for.
1. Best Bowling Ball for Dry Lanes
If the condition of the lane that you're playing at is dry or has light oil applied, then the Hydra Motiv ball is the best ball to bring. The Hydra Motiv has a high polish factory finished cover that can move smoothly and strongly even in dry lines. The most impressive thing about this ball is that it can still create a smooth angle even if there is light oil on the lane due to its coverstock.
It has a pearl Hexion LFP Reactive Cover which gives it a slick and smooth finish. Meanwhile, the hooking ability of this ball, if handled properly, is pretty smooth as it can curve at the exact moment when it nears the pins. There are a lot of bowlers who stated that using this ball allows them to make very precise curve shots that hardly miss.
This ball also has great control in the sense that it doesn't stray off. It has great friction in lightly oiled lanes. While it is made to be a bit more slippery than other balls, it is not too slippery to the point that the ball will miss the target. Therefore, it's a highly recommended option for beginners who often play in dry to lightly oiled lanes.
2. Best Bowling Ball for Medium to Dry Lanes
From the outside, the Roto Grip Hot Cell just looks like another ordinary urethane ball that you can find in the market. However, if you take a closer look, you'll find out that it's one of the strongest urethane balls that you'll come across.
One of the redeeming qualities of this ball is its grip. When you roll the ball, you'll notice that there is a lot of grip at first in order to maintain its position. However, the transition is extremely smooth, allowing it to roll faster to gain power. This is a great feature for medium oiled lanes as it doesn't get carried away by the slipperiness, but it also doesn't miss a chance to take advantage of it either.
What I love about this ball is that it's easy to use. As mentioned above, it's got a great transition midway down the lane. This makes it a ball that's also pretty easy for beginners to use in medium oiled lanes as well.
It doesn't take a huge amount of skill to use and is very versatile. The asymmetrical core makes it also really good for curve shots. Due to its grip and great transition, you can make a curve that allows you to transition the ball just right while it curves, giving enough power to the shot.
3. Best Bowling Ball for Medium Oil Lanes
Another ball that is specialized for medium oiled lanes is the Quantum Bias Pearl by Brunswick. The Quantum Bias Pearl is the next ball to come from the Quantum product line of Brunswick, and it happens to be the second asymmetrical ball, borrowing a lot of the existing features from its predecessor – the Quantum Bias.
For one, it uses the same core (Quantum Mushroom High RG Asymmetrical core) as that of the Quantum Bias. Probably the only new thing would be its coverstock. The coverstock is made of a new ECA-XR Pearl and has a 500 SiaAir plus Crown Factory Finish. This combo allows it to have strong sliding power for very effective hook shots. The great thing about this ball is that it won't lose any power while rolling even though it curves.
Although we personally recommend this ball for hook shots in medium oiled lanes, it's also good for dry to lightly oiled lanes as well. Since it's more geared toward hook shots and curve balls, it's only recommended for those who specialize or are proficient in these kinds of shots in medium oiled lanes.
4. Best Bowling Ball for Medium to Heavy Oil Lanes
Following the Black Widow Gold and Black Widow Black/Gold is the new bowling ball release Black Widow Pink which also uses a gas mask core. While the core is the same as the other Black Widow predecessors (such as the Black Widow Gold and Urethane), the coverstock makes the Black Widow pink a little more different.
The Black Widow Pink makes use of an Aggression Pearl CFI coverstock which is an extremely high-performance and tough shell cover. If you're looking for a strong ball, then this one's a highly recommended product for your collection.
You might be wondering what makes this ball to be in top bowling balls for heavy oil. Well, if you happen to be a skilled bowler, you can take advantage of the heavy oil conditions since the Black Widow Pink is known for its very sharp movement.
Therefore, if you want to make strong curves that change direction out of nowhere, this is the perfect ball to use. However, it also allows you to make very straight throws if you throw it strong enough. With heavy oil conditions, the ball can slide extremely fast, making its way right to the pins for a strike. The same effect goes for medium to heavy oiled conditions as well.
5. Best Bowling Ball for Heavy Oil Lanes
Finally, we have the ball that is purely for heavy oiled lines. The Golden Jackal from Motiv is another great product of the Jackal line following the Jackal Rising ball. It makes use of a Hexion SE Pearl coverstock which is the same as that of the Jackal Rising. It also makes use of the same asymmetrical core (Predator V3).
What makes this product a little different is its finishing. The cover has a 4000 grit sanded finish which offers a very strong grip. This allows the ball to keep on its course even in a very oily condition.
In heavy oil conditions, most balls would slide to the left side before making it to the pins, resulting in a gutter ball. This ball, however, won't slide away from the lane due to its control features. The combination of its heavy-duty core and sanded coverstock makes it one of the best heavy oil bowling ball. This makes it really easy to use for people who are not that adept at doing hook or curve shots. It may be a good bowling ball for stroker bowlers.
Best Bowling Balls by Lane Conditions Final Word
There are different lanes with different oiled conditions that you need to take note of. This is an important factor in your game as it will determine the amount of friction or slipperiness that your ball will encounter. With this knowledge, you'll at least be able to get a ball that can adapt to the correct conditions so that your game won't go off the wrong way.
---
Best Rated Bowling Balls by Coverstock
Lastly, you can choose a bowling ball based on its coverstock. As mentioned earlier, the coverstock is one of the important factors you should consider when choosing a bowling ball. The coverstock that you will want will depend on your own preference since each material has its own set of advantages and disadvantages.
In this section, we have listed the best balls when it comes to coverstock. This way, you'll have an easier time making your choice.
Bowling Ball Comparison Chart:
Top 6 Best Bowling Balls by Coverstock
* Core Specifications are for a 15 lb bowling ball.
---
To help you pick the right ball, we've reviewed several bowling balls on the market and came up with this list. Take note that you can have different bowling balls for different situations depending on your playstyle.
1. Best Urethane Bowling Ball
Remember the Roto Grip Hot Cell that's mentioned above? Aside from being the best ball for light to medium oiled lanes, it is also, overall, the best urethane bowling ball in the market. Since we're talking about coverstocks here, we'll put more emphasis on the urethane aspect of the ball. What exactly makes the urethane of this ball unique is its 1000 grit sanded finish.
But how exactly does that affect the performance of the ball? Well, a common characteristic of a polyurethane bowling ball would be an early turn during a curve shot. The problem with this characteristic is that it gives the possible risk of not curving enough. However, the finish from this coverstock eliminates that weakness. While your ball does hook early in the pocket, the coverstock allows for a fuller and more powerful curve that won't stray off the course.
Another thing you'll notice about the urethane material of the coverstock is that it is rather dull as compared to other urethane materials. With that, it can allow for an even faster movement of the ball, especially on medium oiled lane conditions. It's because of those characteristics that we consider this ball the best urethane ball in the market.
2. Best Plastic Bowling Ball
If you're looking for the best quality plastic ball, then the Brunswick T Zone Deep Space is no doubt the best choice. Plastic bowling balls are known to have lower quality as compared to other materials, and that explains why they're pretty affordable in the first place.
However, this ball is an exception, as it's actually a pretty decent ball. It also has a pretty good grip and high accuracy. It is one of the best selling spare bowling balls on Amazon, and it is especially good as a beginner bowling ball, to test out techniques. It's not to say that it's an outstanding ball, but it does have its redeeming qualities as other entry level bowling balls. Besides, if it's plastic that we're talking about, then this is probably the best that you can find.
Aside from that, this is also one of the best price/quality ratio balls that you'll find in the market. It's not cheap like other plastic balls, although it's available at a reasonable and affordable price. Since it's a high quality polyester bowling ball, then we can say it's definitely worth the money. All these qualities make it, among other things, one of the best bowling balls for kids. Also, it's a pretty attractive ball with regard to the design and color scheme.
3. Best Reactive Bowling Ball
If we're talking about the best reactive resin bowling ball, then the Roto Grip Halo is surely the best option. It has a very solid reactive resin along with a 2000 grit sand finish. Overall, this makes the ball a very controlled ball that can do a steady hook shot. This ball is especially recommended for heavy oiled lanes. In these conditions, the reactive coverstocks can take advantage of the slickness while still maintaining overall control of the ball.
4. Best Hybrid Reactive Bowling Ball
Hybrid bowling balls are slicker and more geared toward hook shots than the regular reactive balls. Due to this, you need to have some level of skill in order to handle these kinds of balls. Nevertheless, these kinds of balls have high strength and are capable of high velocity, allowing you to have a strong impact during the curve.
The Storm Intense Fire is an excellent example of a ball with such capability. The Storm Intense Fire has an RS3 hybrid coverstock along with a 1500 grit finish. While it is a slick ball, it's not too hard to control as well. Despite that, we recommend that you use it if only you're used to making hard curve balls. All these features don't come cheap, this is the most expensive bowling ball, but it should worth it.
5. Best Pearl Reactive Bowling Ball
For the best Reactive Pearl bowling ball, then the Hammer Black Widow Pink takes the cake. As mentioned above, the Hammer Black Widow Pink makes use of an Aggression Pearl CFI coverstock. This type of material allows the ball to make sharp turns during the pocket while maintaining controlled movement getting there.
This is extremely useful if you're not the type to not usually make curve balls. If you're a straight ball type of person who needs to make curves from time to time, then this is a highly recommended ball for you.
6. Best Urethane Pearl Bowling Ball
Lastly, we have the Storm Fever Pitch which is our pick for the best Urethane Pearl ball. This urethane pearl ball isn't your usual urethane pearl balls. Rather, it makes use of an innovative pearlized coverstock known as the PWR+CTRL urethane.
This gives the ball more solid curves that don't just sharply turn. If you know how to make properly thrown hook balls, you can make perfect curves with this ball without it straying off direction.
Best Rated Bowling Balls by Coverstock Final Word
Lastly, we have the Storm Fever Pitch which is our pick for the best Urethane Pearl ball. This urethane pearl ball isn't your usual urethane pearl balls. Rather, it makes use of an innovative pearlized coverstock known as the PWR+CTRL urethane.

This gives the ball more solid curves that don't just sharply turn. If you know how to make properly thrown hook balls, you can make perfect curves with this ball without it straying off direction.
---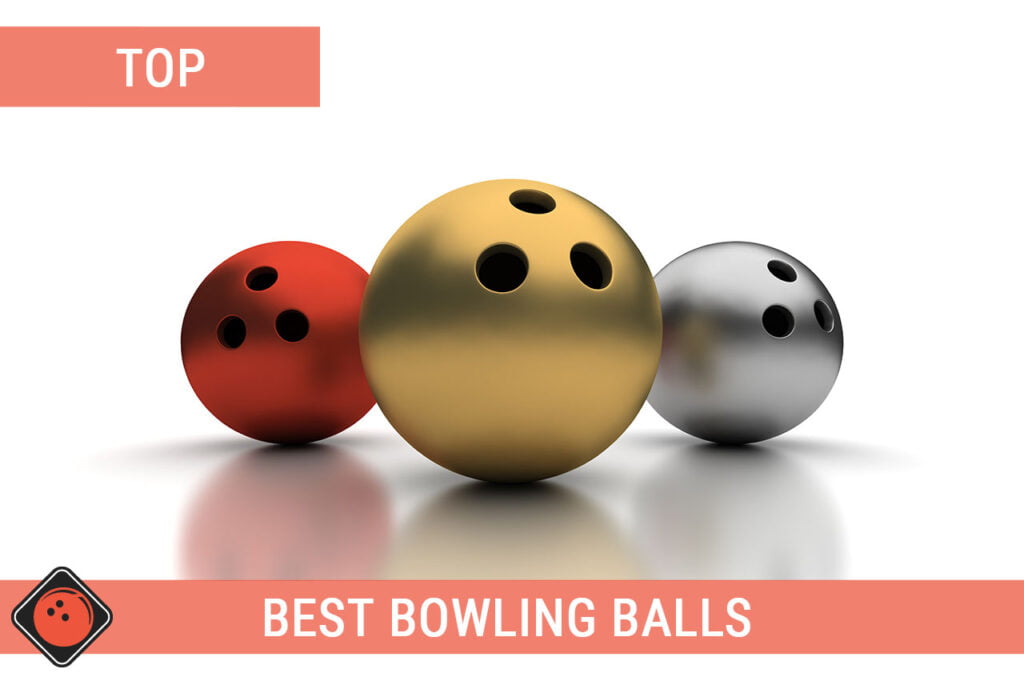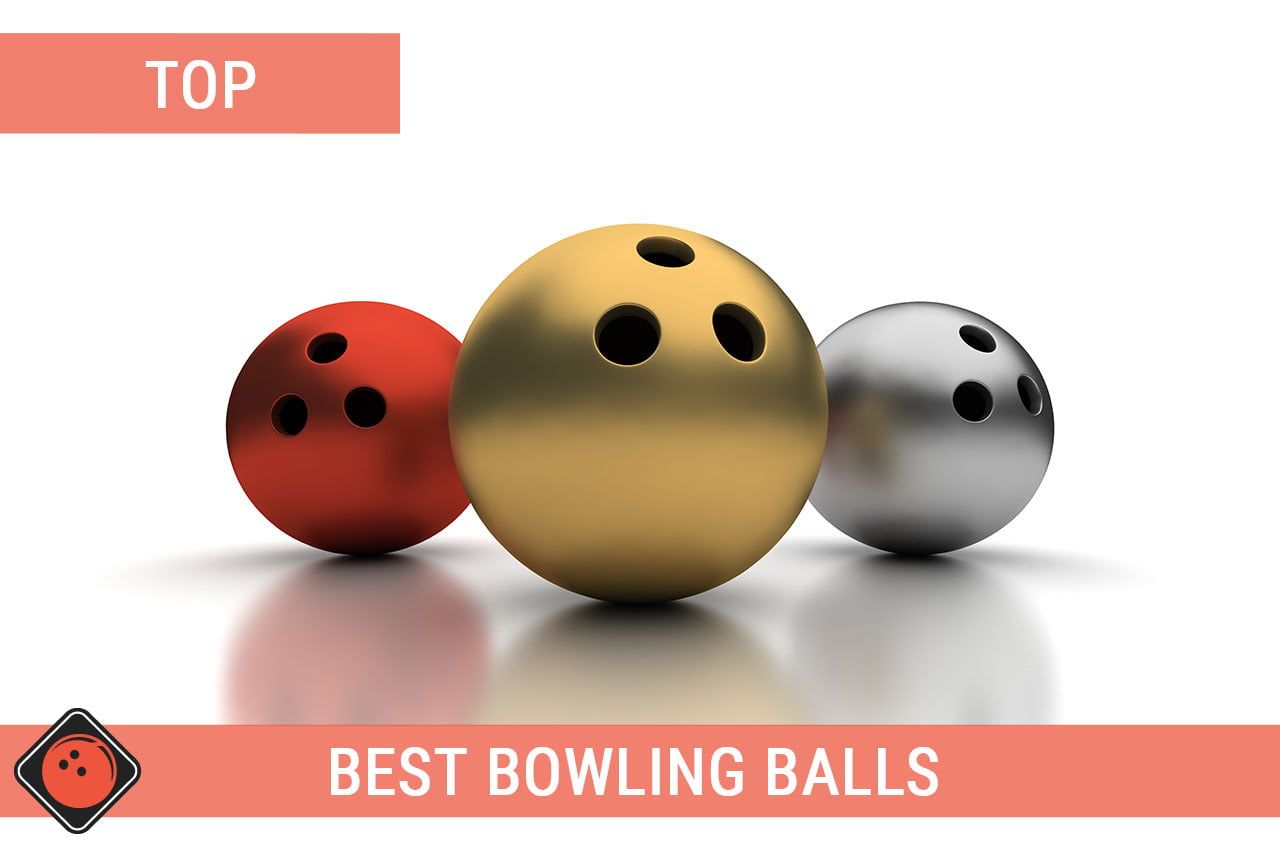 How to Choose a Bowling Ball and what Features to Look For
What to Look for When Selecting Your Bowling Ball
Before you go choosing a bowling ball, you should first know what things you have to consider. Do note that there are different kinds of bowling balls, not to mention each of them varies in weight. There is no magic bowling ball that will fit all players and all lane conditions.
The best bowling ball for you would be the one most compatible for your own needs. With that, here are some of the features that you have to take into consideration when shopping:
1. Bowling Ball Weight
Probably the most important thing you have to consider when choosing a bowling ball is its weight. If the ball is too heavy, you won't be able to throw it with full power. However, if it's too light, you won't have enough ball control to smash the bowling pins. Therefore, if you consider the weight of the bowling ball, you have to first consider your own weight.
The easiest way to determine the weight of the bowling ball would be to use the 10:1 ratio. Basically, the rule states that the ball you want to buy should weigh 1 pound for every 10 pounds of your own weight. Thus, if you weigh around 160 pounds, you need to have a ball that's around 15 to 16 pounds, depending on what you feel you're more comfortable with.
Of course, this may be a bit faulty since you also have to consider arm strength and muscle strength as well. The tip here would be to try to stretch your arms and try to do a shot. If you can't control the ball, then it may be too heavy for you.
If you need more info, we did a more in depth analysis on bowling ball weight and how to select the right one.
2. Bowling Ball Core or Weight Block
Another thing that you have to take into consideration is the ball's core design. Take note that there are different types of cores for different types of bowling balls. The core may impact the performance of your game, so you need to choose the core that benefits your current skill level. The three most common cores are pancake, symmetrical, and asymmetric.
The pancake core is often found in balls that are built for beginners. This type of core has easier control and allow players to use a simple and standard technique for bowling. It's great for bowlers who like to play bowling in straight lines since it allows smoother rolling compared to the other two.
Next is the symmetrical weight block which consists of a classic light bulb core. Rather than light and smooth, it's a bit more balanced and is a little similar to the pancake core. The only difference is that it's a bit harder to control due to its lighter weight. With that, you may need a little more technique when you want to throw the ball straight.
Lastly, there's the asymmetric core which is most probably the hardest to play with. It is more geared toward advanced bowlers it allows them to put more curve into the ball. This means that you'll have to use some advanced techniques to make the ball curve a bit to hit a nice angle for a strike. Of course, balls that have this core type will take a lot of practice to use as they don't go straight like the others.
Read our comparison article if you want to know more a about Symmetric vs Asymmetric bowling balls.
3. Bowling Ball Coverstock and Surface Finish
The coverstock refers to the material that is on the outer area of the ball. You may think that it's not very important, but the coverstock would actually affect the friction and overall movement of the ball.
Many bowlers neglect the importance of the ball surface material (coverstock) and texture, which are responsible for approximately 80 percent of the on-lane ball reaction.
At the moment there are several types of coverstocks, but in stores usually, you will find three main types:
Polyester or Plastic coverstock
Polyurethane or Urethane coverstock
Reactive Resin coverstock

Reactive Solid Coverstock
Reactive Pearl Coverstock
Reactive Hybrid Coverstock
Plastic bowling balls are pretty common, although the downside is that they don't have friction. These are the first choice for beginners and as a spare ball.
Balls that have a plastic coverstock would just move straight without curving. If you can aim straight at the spot you want all the time, then this won't be a problem at all. However, there will be times when you need to curve the ball.
If you want a ball with more friction, then you can opt for one with a urethane coverstock. Though it's a lot more expensive than plastic balls and offers less control, it's no doubt an excellent choice if you need more curve to the ball. Additionally, urethane is great for those who already have control over their ball.
One of the most common reactive resins for bowling balls is the pearl reactive resin coverstock which is reactive to oily lanes, giving the ball more straight movement. There's also the hybrid reactive resin coverstock which has less control but offers more curve in the oily lanes.
Also, you should know, the friction can be also achieved by chancing the coverstock surface finish. A rougher surface finish will create more friction and the ball will hook earlier than a ball with a smoother coverstock. So, bowling ball surface sanding is another way to influence your ball hook potential and grip.
4. Bowling Ball Finger Holes
Depending on the manufacturer, bowling balls may either be sent drilled or undrilled. Balls with pre-drilled holes aren't tailored to the size of your fingers, so they might either be too large or too small. Undrilled models, on the other hand, will require you to drill holes in them so you can customize their size to your own fingers.
An important moment when buying an undrilled ball, you should choose wisely how and who will drill it, because this will seriously affect the balls mass properties and other ball characteristics.
5. Best Bowling Ball Brands
We've already mentioned some of the best products above. However, there are also other well-known bowling balls brands that manufacture high-quality and durable bowling balls like: Brunswick, Roto Grip, Hammer, Motiv and a few others.
See our best bowling ball brand reviews for a more in depth analysis and comparison.
What to Avoid when Selecting Your Bowling Ball
Selecting and buying the right bowling ball isn't just about considering the said factors. There are also things you want to avoid to make sure you'll make a worthwhile investment. They are as follows:
1. Inapplicable Ball Holes
When we mean inapplicable holes, we mean the balls that have holes which are either too snug or too loose for your hand. Even if you got the ball with the ideal weight, ideal coverstock, and ideal core, you must take note of the holes. If your hands don't feel comfortable with the distance of the holes, then don't buy it. As mentioned earlier, you're better off going for undrilled models since you can customize the size of the holes.
2. Uncomfortable Palm to Ball Distance
When buying a bowling ball, you should avoid buying the ones that require you to fully stretch your hand. The ideal ball must enable you to still have a bit of room in between your palm and the ball. This will allow you to be more comfortable with the ball when you try to make a shot.
3. Same Balls All the Time
As you get better, it would be ideal to try out different balls from time to time. After your first basic ball wears out, don't buy the ball with the exact same built. Try to buy a bowling ball with new features so you can try out new techniques.
4. Cheap Brands
Finally, you have to avoid those cheap brands in the market. While this may be a given, there's still a lot of people who prefer cheaper options to save money. The problem with this is that your game may be affected due to the quality of the ball. If you are a beginner, you won't be able to judge how well you play if your equipment is bad.
What are Bowling Balls Made Of
Now that you know how to choose the right bowling ball based on a number of factors, as well as have an idea of what are the best bowling balls on the market today, it's time we talk about what bowling balls are made of and how bowling balls are made.
With this, you can have a better idea on how to choose your ball based on the construction and overall design. While you may have a bird's eye view on how to buy a bowling ball based on the design from the buying guide, having deeper knowledge about bowling balls certainly will help you make an informed decision.
The History of Bowling Balls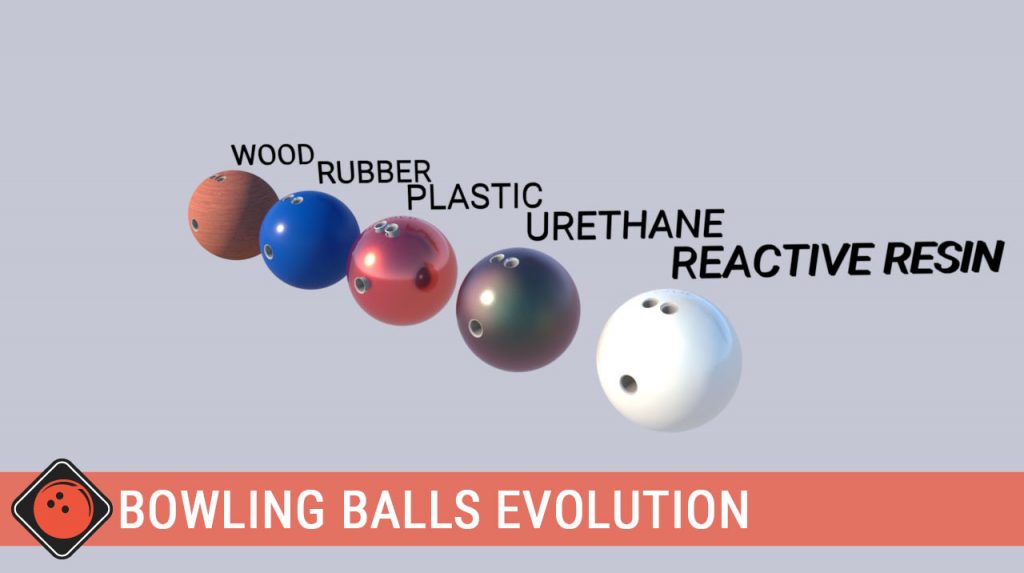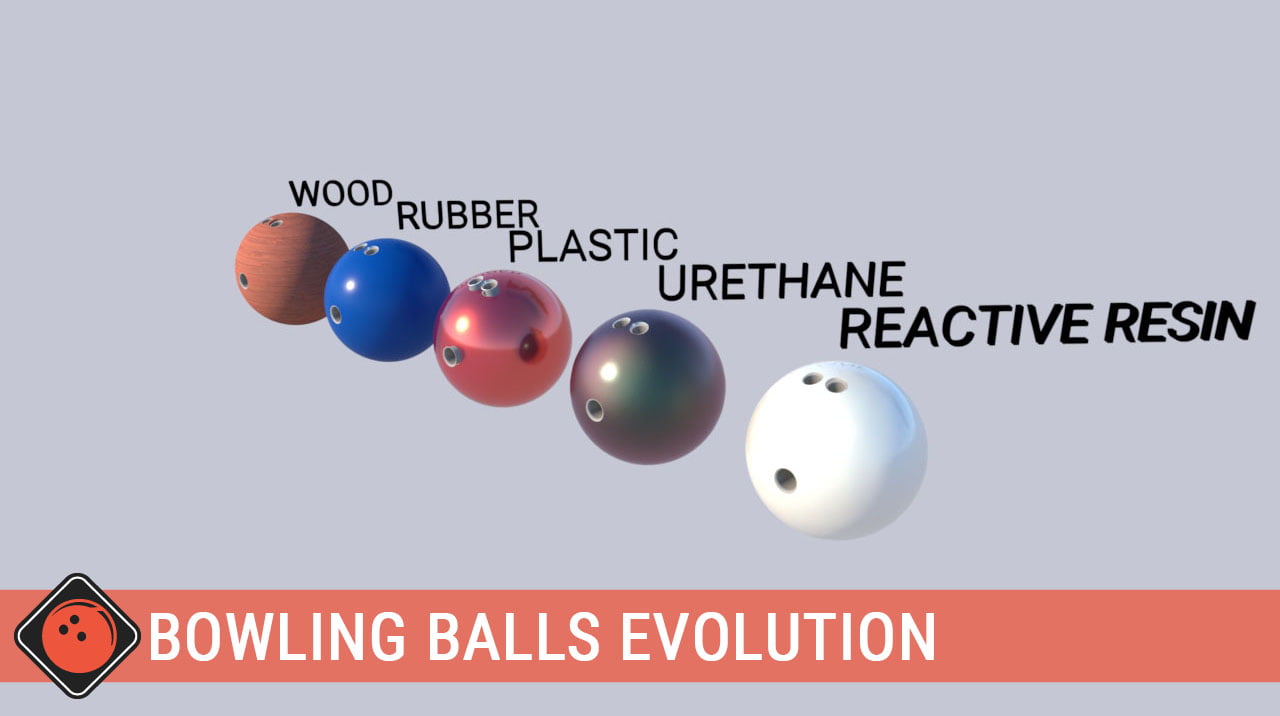 To start, let's first talk about some history. Bowling is actually a sport that can be traced back to more than 5,000 years ago in ancient Egypt. There have also been records of bowling as a lawn sport even during the Middle Ages and so on. The first recorded bowling ball was made of a very hard type of wood known as Lignum Vitae.
Throughout history, hardwood was used for its construction. It was only in the early 1900s that manufacturers started using rubber as the balls' main material. A few years later, the ball evolved into the Mineralite rubber bowling ball which was manufactured by Brunswick Corporation. The 80s then saw the creation of urethane balls to enable more friction and smoother rolling.
In the 90s, urethane balls added a new coverstock option to add more impact to their movement. From 1993 onwards, resin was used to produce more reactiveness for the ball. Today, there are four types of balls based on material, namely plastic coverstock, resin, hybrid and urethane bowling balls.
How Are Bowling Balls Made
Nowadays, manufacturers make use of several computer software to design the balls before manufacturing them. This would save them a lot of time in mass production. With more products being produced, more money would go to the manufacturers since there are many customers looking for quality balls.
The manufacturing process is split into 4 stages: the creation of the core, the creation of the shell, the filling of gaps, and finishing.
1. Creation of the Core
Let's start with the creation of the core. To manufacture a bowling ball, the initial process will start by molding the core. The manufacturer would have a mold wherein the liquid material to be used is placed inside and left to harden.
The hardened core is then removed from the mold and put aside. In some cases, a second layer would be placed outside of the core. For this type of situation, the hardened core is placed inside a second mold and another liquid material will cover the existing core. The second layer will then be left to harden.
2. Creation of the Shell
Once the first step is done, the next step would be the creation of the shell. The core, which is already hardened, will be placed inside another mold called the coverstock mold. This will be the first step in forming the shell.
Inside the shell mold, there are pins that will hold the core in place. These pins ensure that the core doesn't go out of place while the manufacturing process is being done. Once the pin holds the core in place, the liquid material is poured into the mold and then left to harden. The thickness of the coverstock will depend on the design or structure of the ball.
3. Filling the Gaps
The third step involves filling the gaps. Usually, there is a hole where the pin would be inside the shell. Extra material is then added inside in order to fill the hole. Other than that, more material is added to fill the gap that creates the logo in the ball. The material used to fill the logo is usually a different color or possibly a different material than the ball itself.
4. Finishing
The last step is finishing. The ball is smoothened through a matte finish or polishing so that it looks good and can roll easily on the bowling lane. Any extra edges are also cut off from the ball so that it will have a perfectly spherical shape.
How to Throw a Bowling Ball
Choosing the right bowling equipment is one thing, but knowing how to use good balls is another story. To make this guide a little more holistic, we decided to add a little step-by-step guide on how to throw a bowling ball correctly.
This aims to help beginner bowlers with their game so that they will know how to properly bowl. In this portion, you'll find some bowling tips on how to assume the proper stance, how to bowl a straight line, and how to curve the ball.
1. Assume the Right Position
Before you throw the ball, you'll want to first find your balance. To achieve that, you'll need to loosen your arms and legs. After that, stand with your feet four inches apart from each other. Now, look for the center line of the bowling lane, then put your right foot about five inches from the center line.
After that, point your toes toward the bowling pins and keep your body parallel to the foul line (the line where you're not allowed to cross anymore on the lane). Grip the ball tightly and make sure your elbow is bent at a 90-degree angle. Keep your arm close to your body while making sure that your elbow is still bent at a 90-degree angle.
2. Throw a Straight Ball
Once you find yourself in the correct stance, it's time to learn how to throw a bowling ball straight. From this stance, step forward with your right foot and swing your ball back, maintaining the elbow angle. While swinging your ball, step forward two more times until you reach the foul line.
Once you reach the foul line and your ball is already at the peak of your backswing, take one final step and swing the ball forward in a downward motion. Make sure that your whole body is facing a straight direction so that your ball will move in a straight line. While you throw, don't forget to relax your muscles.
After that, release the ball and simultaneously bend your right knee. After releasing the ball from your fingers, make sure to follow through your swing by swinging your arms upward but straight at the target pin.
It may sound hard to do at first, but the entire move is done in four steps. To summarize, you'll have to swing your arm back to prepare to launch the ball while stepping forward three times. At the final step of your right foot, you bend your knee, release the ball, then follow through. With enough practice, you'll became a good straight bowler quick enough, and be able to throw balls consistently.
3. Throw a Curve Ball
Of course, you don't want to just keep on throwing straight balls all the time. There will be times when you need to throw a curve like in the event of a split. When you want to throw a curve, you pretty much follow the same stance and the same setup as a straight ball. The only difference would be how you release the ball.
When you release the ball, you have to take out your thumb and use your remaining two fingers to control the direction of the spin. To make things easier all you have to do is go from a palm-up position to a handshake position when you release the ball while simultaneously taking your thumb out. This will produce a curve motion which allows the ball to turn while it is heading toward the pins.
More experienced bowlers would not even put their thumbs inside the hole if they think they need to make a curve shot. However, it's not recommended for beginners to do this just yet as it may lead to a wrist sprain due to the weight. That said, it's recommended to practice the traditional curve shot first until you get it right.
If you're having a hard time perfecting this move, you can practice first using a tennis ball and see if you can create a curve. Once you have perfected the movement, you can move on to a bowling ball.
Bowling Tips for Beginners
We've also covered a few additional bowling tips that will help you take your bowling game to the next level. They're as follows:
How to Clean Your Bowling Balls and Keep Them in Top Shape
It can't be denied that a good bowling ball will result in a good game. That's why you need to make sure that your bowling ball is in top condition so that your game won't be compromised. That said, here are some bowling ball maintenance tips you need to follow so you can keep your ball in top condition at all times:
1. Store the Ball Properly
Most people don't know this, but the condition of the ball is usually affected by heat and cold. If the ball is placed in either extreme temperature, then it will wear out faster. That said, we highly recommend storing your bowling balls indoors so that they won't be affected by the weather.
It's also recommended to get a weatherproof bag good bowling ball bag with wheels, or if you have more that one ball you should get a good two ball bowling ball where you can transport your balls in. After that, you can store the ball in your closet or leave it under your study table.
2. Clean the Ball Regularly
It's definitely a given that you have to clean your ball regularly so it doesn't wear out quickly. The question would be how to clean the ball. Most beginners would think that spraying some bowling ball cleaner on it and wiping it with a towel is good enough. While that's enough for surface cleaning, you'll have to clean your ball thoroughly if you want it to last for a long time.
We suggest soaking the ball a little with boiling hot water so that you can draw the oil out of the coverstock. When doing this, make sure you tape the holes so that the water won't go in. Soak your ball for a few minutes then wipe off the oil that comes out.
Other bowlers swear that using dishwashing liquid in the water is more effective; however, you're better off using the simpler method of soaking it in hot water. After that, you can use a bowling ball cleaner to clean the holes and the surface of the ball.
The frequency in which you clean your ball will really depend on how much you use it. If you don't use it too often, you only need to clean it every few months. If you play a lot though, once a month or once in 2 weeks is ideal.
3. Seek Professional Maintenance and Cleaning Services
If you're really particular with the shelf life of your ball though, you can bring it to a professional to get it cleaned and maintained. Usually, the shop where you buy your ball would also have ball maintenance services. They would usually do it for a small fee. All you have to do is ask the bowling shop about ball maintenance. With this kind of maintenance, you don't need to bring your ball for cleaning that often. Once in a few months will be good enough.
See our best bowling ball cleaner reviews for a more in depth analysis and comparison.
Frequently Asked Questions:
Final Thoughts: Which is the Best Bowling Ball
Bowling is certainly fun, and it can easily turn into a hobby before you know it. However, it can get quite expensive, especially when it comes to the gears and equipment you need to have. Apart from bowling balls, you also have to consider bowling shoes, clothes, and accessories like wrist grip supports, maintenance tools, cleaning equipment, and more.
When it comes to choosing the best bowling balls, taking note of such important factors above will help you pick the right one that will suit your needs and preferences. With all the information we've covered here, in our bowling ball reviews, as well as some of our best recommendations, we hope you can find the perfect bowling ball for you.
If you have other questions regarding bowling balls, don't hesitate to leave a comment below.
Good luck with your shopping!
---
Related Articles:
Brunswick TZone Bowling Ball Review
Tropical Storm Bowling Ball Review
Brunswick Rhino Bowling Ball Review
Pyramid Path Bowling Ball Review
Columbia 300 Nitrous Bowling Ball Review
Hammer Gauntlet Fury Bowling Ball Review
Pyramid Curse Bowling Ball Review
---
Last update on 2023-06-05 / Product Images