Tropical Storm Bowling Ball Review introduces an orb for controlled departure along a straight-line trajectory down the lane. Get the maximum pin fall or action and engage the pins through a curved path with the perfect torque or spin.
Storm Bowling has rebranded the "Storm Tropical Breeze Bowling Ball" line to "Tropical Storm Bowling Ball", so these products share the same technology and features.
| | |
| --- | --- |
| Brand | Storm |
| Level / Performance | Entry Level |
| Color | Blue / Orange |
| Core Type | Symmetric |
| Coverstock Type | Pearl Reactive |
| Radius of Gyration (RG) | 2.57 * |
| Flare Potential | Medium * |
| Factory Finish | 1500 Grit Polished |
| Warranty | 1 Year |
| | |
| --- | --- |
| Product Line | Tropical |
| Lane Condition | Dry – Medium |
| Weights Available | 10 – 16 lb |
| Core Name | Camber Core |
| Coverstock Name | Reactor™ Pearl |
| Differential | 0.009 * |
| Hook Potential | Medium |
| Finish Type | Polished |
| Release Date | 02.01.2011 |
Note: Core Specifications are for a 15 lb bowling ball
Available in other colors (Click to see)
The brain behind the bowling ball spawned a new and most advanced gear incorporating a minimalist, single core in compliance with the American Bowling Congress. Storm offers upscale materials and a more robust symmetric core bowling ball.
Tournament bowlers will grow fond of this pink and purple breeze new released bowling balls. The Tropical Breeze offers a more resilient consistency, softer surface while blending lightness and accuracy of balance.
Tropical Storm Bowling Ball Review – 5 Main Features
1. Premium-Grade Construction
The Tropical Storm Bowling Ball (aka Storm Tropical Breeze Bowling Ball) consists of hard rubber wreathed in a super-soft outer shell and a core of porous materials crafted to offset the balance of the body at the finger-holes.
Its hard rubber consists of different specified gravities and the outer shell contains a rich unloaded stock with a core of spongy or cellular layers of a denser material. An entirely spherical surface and unique weighting allows you to roll in a straight line.
The improved structure ensures stability, superior tensile strength and elongation with the vital resiliency for use by a bowler. The ability to control the ball's motion with precision means you'll romp through all tournaments.
2. Superior Hooking Motion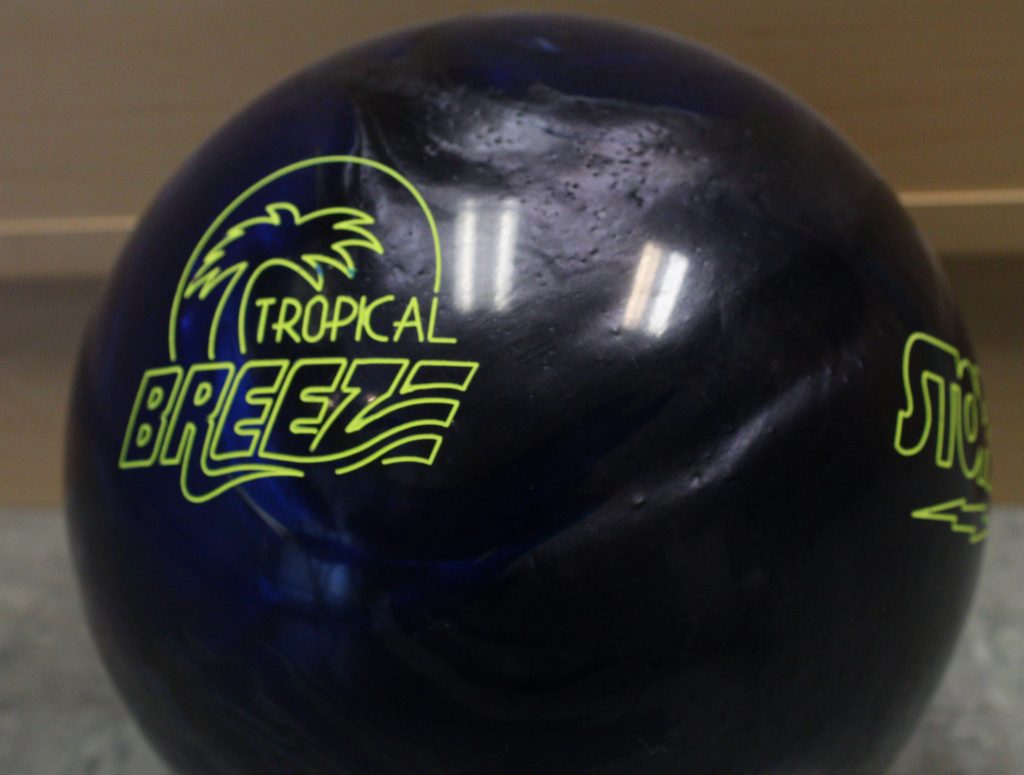 The Tropical Breeze Bowling Ball attains an even keel with its excellent shape and weight distribution at the core. It renders the most excellent hooking pattern on dry lanes. As the ball spins downhill, its rotation brings gradually displaced parts of the spherical surface into contact with the lane.
This incremental variation in the ball track arises independent of your wrist action or other forces. However, you can exaggerate the track variation without interfering with the inherent hooking action.
You cannot control factors such as the surface finish, the oil lining, the frictional resistance and the interaction with the pins after striking. The ability to compensate for lane conditions comes as an added advantage. Accurate movement control under a variety of conditions means improved or higher scores.
3. Stable Trajectory
The Tropical Breeze Bowling Ball renders a steady trajectory without wobbling thanks to its ball track's entirely consistent width throughout its circumference. Dynamically-balanced design produces a ball with a stable and smooth ball curve.
Every axis spins with the momentum of inertia equal for axles aligned with it and the impacts of inertia extremely small for perpendicular points. Storm embodies a perfect structure allowing the ball to spin on every axis. Shape, volume and weight help improve stability when rolled and slithered along.
Thus, when you throw an arc, hook or any other course of trajectory, the ball remains stable. It does not wobble as it rotates down the lane.
4. Higher Hooking Performance
Superior hooking performance ensures the most excellent scores due to pinpoint accuracy knocking down targets. Improved hooking capability comes from a sizable coefficient of friction. It also enhances the consistency of your delivery, the resulting trajectory and tournament score.
Amateur and connoisseur bowlers can attain higher scoring thanks to increased pin action. Tropical Breeze gives you piece of the action as you can optimize the extent and timing of the hooking ergonomics in varying lane conditions.
Storm provides a highly controlled, timely and aggressive hooking ability with minimal sensitivity to different lane lubrication conditions, causing the ball to strike the pins with added advantage.
5. Games or Sports
The Tropical Breeze provides a handheld ball for rolling or throwing in a slew of games or sports. Fling yourself into lawn bowling, throwing or rolling it along a different path by just adjusting the thrust in your hand. The much-sought-after ten-pin bowling allows you to learn the ropes on how to orient it in a triangular pattern at far ends.
And in order to avoid any hand and wrist injuries you should protect your self by using protective gear. What to choose you could read our Best bowling wrist support and wrist brace reviews.
Players need to knock down more pins to win. The player pulling down the most pins garners the highest score and thereby emerges the winner. Storm complies with the current ABC standards for ten-pin bowling.
Capitalize on the hooking action for more pin counts sweeping your way to victory. Least sensitivity to lane conditioning shortcomings ensures bowler's superior control over the synchronization with hooking action.
Why should you use Tropical Storm Bowling Ball?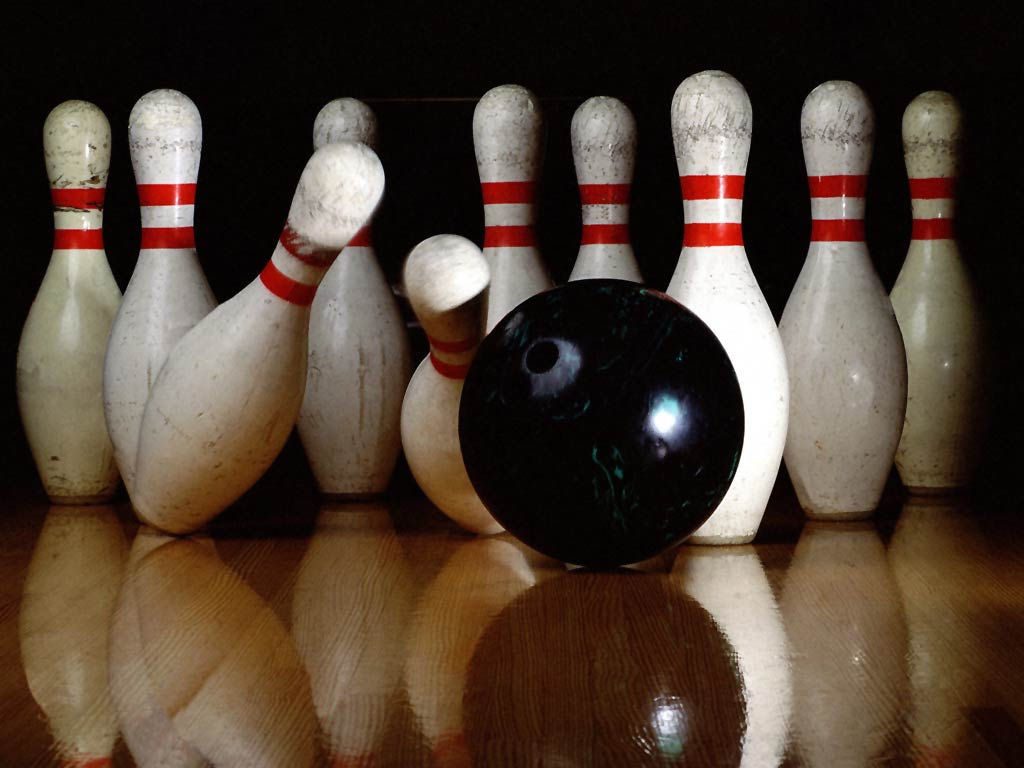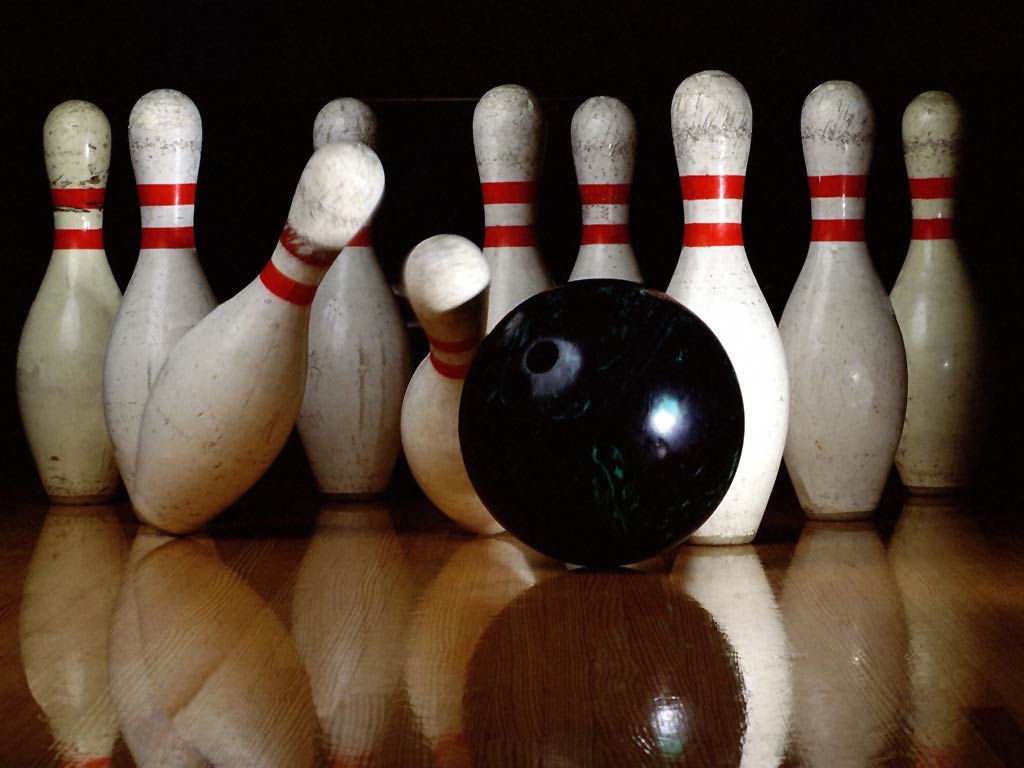 Durable Structure
The bowling ball has a rigid outer shell and a core of resilient materials. It packs a heck of striking power exerted on the pins due to the unique internal construction of the ball. The Tropical Storm Bowling Ball will remain in mint condition without wear or tear for hard-hitting pin striking thrust.
Better Reactivity
The Storm Tropical Breeze can hook near the edge of the bowling lane when flung with spin. Upcoming bowlers benefit from its superior hooking performance reactivity as it hooks perfectly on dry lanes.
Plus, it's designed to travel with a more sizable angle and impact before hitting the targets. A strike should pull down all ten pins in a single stroke.
Sleek Polish
The Tropical Storm boasts a surface with an ultra-smooth and long-lasting gloss while it's dirt-repellent without chipping. It will retain the color quality in the long haul for a brittle surface resistant to extremely severe impact. The outer shell can withstand the stress of impact on the ball's surface to curb damage.
And in order to keep your ball in good shape you should at list use a Best bowling bags with wheels for single ball to transport it.
Better Frictional Interaction
The Tropical Storm Bowling Ball provides high tensile strength and frictional resistance. It offers superior resilience than versions with a thick shell of filled material. The finished ball boasts a super-glossy surface with hardiness that withstands sharp impact.
FAQ – Frequently Asked Questions
Is it a versatile model for competitive tournaments and leagues?
Yes, it has negligible surface changes allowing you to observe the ball down the lane on different conditions or patterns.
Does it provide excellent hooking performance?
Yes, it's second-to-none on dry lanes.
How does it help beginners mastering the game?
It's ideal choice for anyone new to reactive bowling balls.
Can you use Storm products in PBD tours?
Of course, Storm products take the lion's share of the PBA tour.
Final Verdict
Tropical Storm Bowling Ball Review embodies the cream of entry-level reactive gear to give your target a real pounding. The Tropical Storm belongs to a class of its own.
Ten pin bowling balls have rapidly emerged on front burner in the tournaments and leagues. If you have gone off the boil in the game or don't know beans about it, the Tropical Storm will make you a bowling buff as you swing back into action.
It offers the most excellent hooking performance on dry lanes and perdurable construction. It has multiple colors and scented options to keep you bubbling with enthusiasm.
---
Read more:
Brunswick TZone Bowling Ball Review
Brunswick Rhino Bowling Ball Review
Pyramid Path Rising Bowling Ball Review
Columbia 300 Nitrous Bowling Ball Review
Hammer Gauntlet Fury Bowling Ball Review
Pyramid Antidote Bowling Ball Review
Storm Timeless Bowling Ball Review
Pyramid Curse Bowling Ball Review
Brunswick Viz a Ball Review
DV8 Bowling Ball Review
---
Last update on 2023-06-05 / Product Images