Pyramid Path Rising Pearl Bowling Ball Review wraps the ten pin set-up around your little finger with an aesthetically superior and versatile design. It comes with a structurally rigid, higher density, and impact-resistant core. Sports equipment and bowling balls can cost you an arm and a leg if you have to keep replacing.
Brand

Pyramid

Level / Performance

Advanced

Color

Aqua / Silver

Core Type

Symmetric

Coverstock Type

Pearl Reactive Resin

Radius of Gyration (RG)

2.550 *

Flare Potential

Medium *

Factory Finish

1500 Abralon Polished

Warranty

2 Year

s
| | |
| --- | --- |
| Product Line | Path Rising |
| Lane Condition | Dry – Medium Oil |
| Weights Available | 8, 10 – 16 lb |
| Core Name | New Era 149 |
| Coverstock Name | Path Reactive Pearl |
| Differential | 0.032 * |
| Hook Potential | High |
| Finish Type | Polished |
| Release Date | 08.24.2016 |
Note: Core Specifications are for a 15 lb bowling ball
Available in other colors (Click to see)
Sports such as bowling gain foot at a snail's pace due to expensive gear. The Pyramid Path bowling ball fits the bill for a shoestring budget while it works better than other more expensive bowling balls.
It boasts a versatile design and richly-embroidered appearance. It gets you back on the rails with pinpoint accurate shots at any skill level.
Pyramid Path Rising Pearl Bowling Ball Review – 5 Main Features
1. Polyester Coverstock
The polyester coverstock provides a flexible and rigid for high impact resistance and improved properties. This polyester shell has the ability to withstand the high impact conditions inevitable in the game of bowling.
Pyramid Path's surface properties include high tensile strength, lower elongation, abrasion-and-scratch-proof as well as hardiness.
Generous coverstock material between the weight block and topcoat helps prevent cracking during use. The outer surface of the coverstock has finishing and diameter conforming to the USBC standards. High-end polyester material used improves durability and resilience. The Path rolls straight on a variety of lane surfaces.
2. Bespoke Pitch Pattern
You can have the Pyramid Path ball drilled for a two-finger ball or more than two holes to maintain a slight pressure against the tips for easier delivery, pinpoint accuracy and placement.
It's crafted to carve out a natural grip to maintain proper control and keep you in your element in the game. Some bowlers prefer a grip interface for the tip of the third finger to play an instrumental role in enhancing proper control of the ball.
When drilled, the bowling ball offers a snug but ergonomic grip and perspiration-repellent finger cavity. The ball comes undrilled to accommodate bowlers with a wide or slim palm.
Each bowler should protect against any sort of injuries by using protective gear. More information on this you can find in Best bowling hand brace review.
3. Crack & Chip-Resistant Surface
The Pyramid Path Rising bowling ball can withstand the shocks, abrasion and impacts experienced in bowling games. Conventional bowling balls tend to chip around your finger holes and rapidly trap bits of dirt on the surface causing pitting or scarring.
The Pyramid bowling ball does not chip or crack while its smooth surface repels dirt. Its outer hard surface boasts excellent toughness and shock resistance. Substandard balls have a harder brittle shell that chips on impact.
These impacts splinter the surface and render the ball useless over time. The balls deteriorate due to wear and tear causing numerous chips or cracks. Pyramid unveils ultra-durable gear that remains in mint condition in the long haul. This doesn't exclude the regular maintenance using best bowling ball cleaner.
4. Superior Aesthetics & Versatility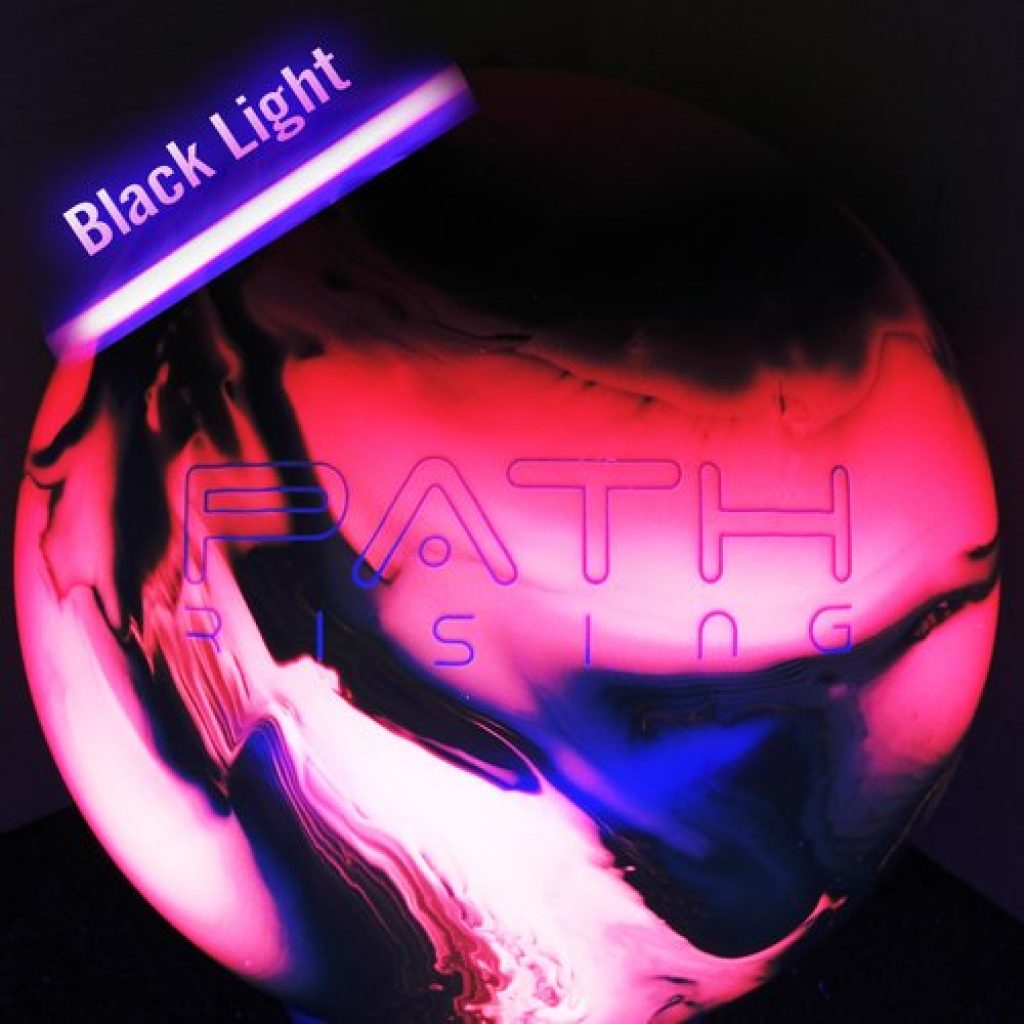 It's unique composition has streaks of vibrant colors in an eye-catching design. Its topcoat has dirt-repellent properties while it retains its gloss shine throughout the years. The pleasing colors retain their shades even after repeated use.
Featuring a one-of-a-kind pearl theme, it's a highly stylish product. Its deep blue hues and stylish graphics also boost its overall value.
The company ranks a notch above the rest due to its highly polished surface. Bowlers grow fond of the uniquely charming aesthetics with a factory-finished high gloss cover. The upscale artwork and richly decorated surface stands out in major tournaments and leagues.
5. Optimized Gyroscopic Steering
The Path Rising ball structural composition enhances the gyroscopic steer of the bowling ball to generate a breakpoint at the lane's back end. The core and coverstock ensure dynamic balance as the ball rolls down the lane.
The structure of the core minimizes the moment of inertia for stable rolling characteristics. Moreover, it creates a gyroscopic stabilizing effect to improve the hooking of the ball.
Its structural integrity ensures the maximum allowable three-ounce out of balance between the top and bottom as provided by the American Bowling Congress guidelines. The ball breaks sharply to generate a hook in its trajectory.
Plastic bowling balls hooks later in comparison to best urethane bowling balls due to less friction generated on the lane surface with a hard polyester coverstock.
Why should you use Pyramid Path Rising Bowling Ball?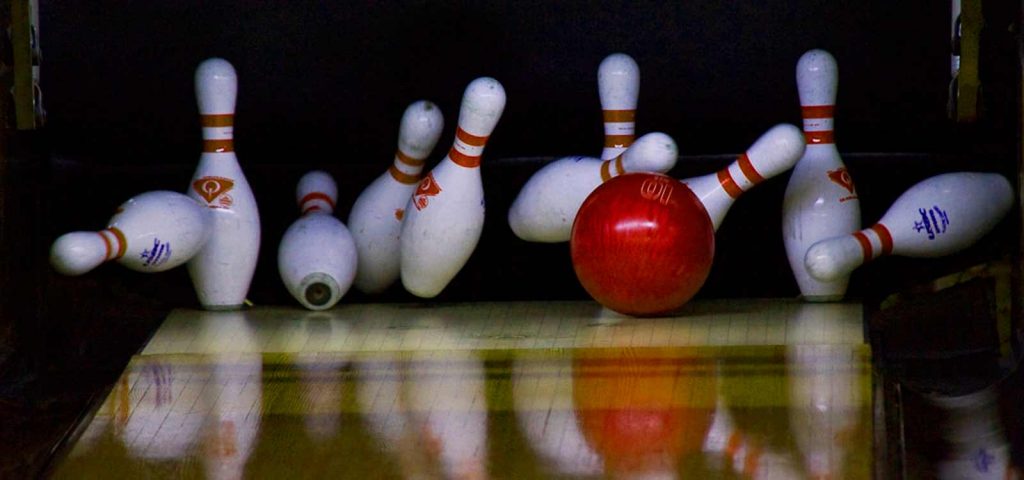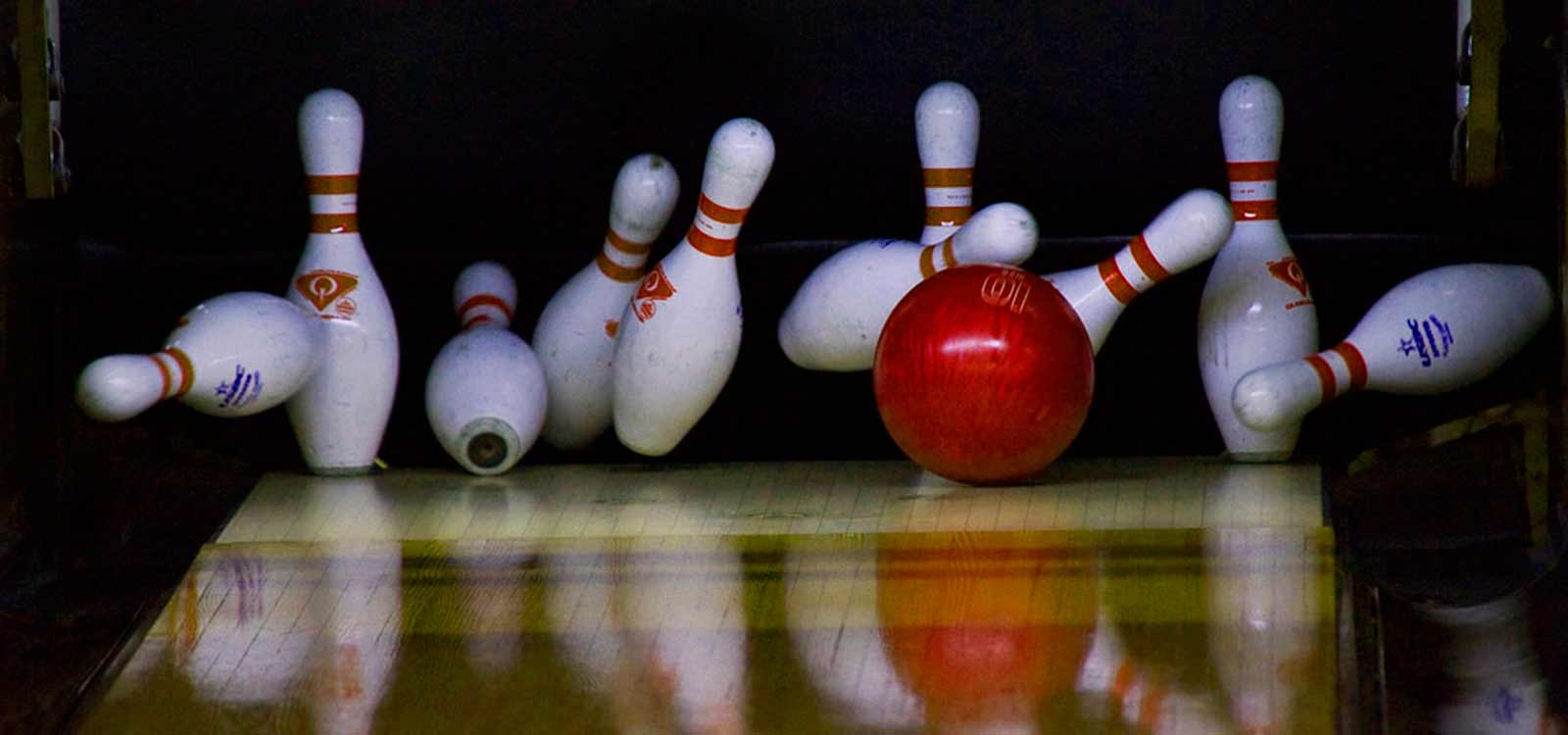 Ultra-Durable Construction
It offers functional versatility and long-lasting use. Hobbyists or professional bowlers find its solid design resilient. It does not break off or fracture thanks to its chip-and-crack resistant topcoat. Its rigid construction will withstand stress or impacts over the years.
Customizable Pitch Pattern
The product comes undrilled for you to thread through finger holes according to your preferences. Customized finger holes provide a grip pattern that enhances comfort and control in the delivery of the ball. Whether you have a slim or broad palm, you can customize it to dovetail with your demands.
Durable Coverstock
It integrates a rigid and solid coverstock to boost the product's durability and performance. If you have gone off the boil in taking a pot shot due to poor quality balls, the Pyramid nips the problem in the bud. Its polyester coverstock rolls in a straight trajectory to improve accuracy for bowlers.
Indestructible Topcoat
This Pyramid Path incorporates handpicked materials for the topcoat to withstand abrasion, scratch and wear. High tensile strength gives the product longer life than other products falling in this price range. It has excellent hardness and rebound characteristics.
Enhanced Gyroscopic Steer
This ball does not wobble or lope while it exhibits stable rolling properties. It's easier to control making it a cushy job to garner higher scores. It generates improved gyroscopic steering as it rolls down the alley without any wobble for a sharp break in the ball at the back end.
FAQ – Frequently Asked Questions
What's the warranty for this Pyramid Path?
It has a 2-year warranty.
Does it fair well on all surfaces?
Yes, polyester coverstock rolls straight on all surfaces.
Can you have the pitch pattern customized?
Yes, it comes undrilled for this purpose.
Will you experience inaccurate or crooked shots with this Pyramid Path?
No, it's highly more accurate than other models.
Can you buy it for a kid who's becoming a bowling freak?
Final Verdict
Pyramid Path Rising Bowling Ball Review offers a newly improved gear for your arsenal to pull out all stops. It comes steeped in an aesthetically superior and versatile design ideal for bowlers of all skill levels. Forget crooked shots, the Pyramid Path bowling ball helps you draw a bead on the pins for higher scores.
A richly-crafted polyester coverstock rolls on a straight trajectory on all surfaces to improve your aiming precision. A chip-and-crack resistant surface retains its attractive artwork and vibrant colors. The Pyramid Path bowling ball drops the pins in two shakes of a lamb's tail. It comes undrilled for a customized pitch pattern.
---
Read more:
Brunswick TZone Bowling Ball Review
Storm Tropical Breeze Review
Brunswick Rhino Review
Columbia 300 Nitrous Review
Hammer Gauntlet Fury Bowling Ball Review
Pyramid Antidote Bowling Ball Review
Storm Timeless Bowling Ball Review
Pyramid Curse Bowling Ball Review
Brunswick Viz a Ball Review
DV8 Bowling Ball Review
---
Last update on 2023-06-05 / Product Images