Are you looking for a bowling ball that's great for all budgets and durable? If yes, then you've got to check this one out. The Hammer Gauntlet Fury Bowling Ball review gives You one of the most reliable bowling balls that you can gun for in the marketplace.
This is a version of the Semtex CFI that takes pearl reactive coverstock in delivering quality movement in the backend and maintaining its propensity in medium-heavy oil lanes. It's unique when it comes to its looks.
Brand

Hammer

Level / Performance

Advanced

Color

Purple / Smoke / Orange

Core Type

Asymmetric

Coverstock Type

Pearl

Reactive

Radius of Gyration (RG)

2.50 *

Flare Potential

High *

Factory Finish

500/1000 Abralon Factory Finish

Warranty

3 Years
| | |
| --- | --- |
| Product Line | Fury |
| Lane Condition | Medium – Heavy |
| Weights Available | 12 – 16 lb |
| Core Name | Gauntlet |
| Coverstock Name | Semtex Pearl CFI |
| Differential | 0.050 * |
| Hook Potential | High |
| Finish Type | Polished |
| Release Date | 10.01.2017 |
Note: Core Specifications are for a 12 lb bowling ball
Unlike other Hammer Gauntlet versions, this shines sparkling well. It's highly reliable when one is in for tournaments, you know why? It's because the bowling ball is made of infused carbon fibers which are very much controllable and full of rigidity.
The core of this product is absolutely asymmetric. It gives you a nice angular hook at the back end, trust me, it hits very hard. Nevertheless, just like any other bowling ball that's wrapped with pearl reactive coverstock, huge efforts have to accompany its release before it can be strike properly.
The dynamism of this product, in spite of this, is that the energy from the core to the coverstock is maintained. Of course, this can only be used on not-too-thick-oil! Get the full information below.
Hammer Gauntlet Fury Bowling Ball Review – 5 Major Features
1. Asymmetric Core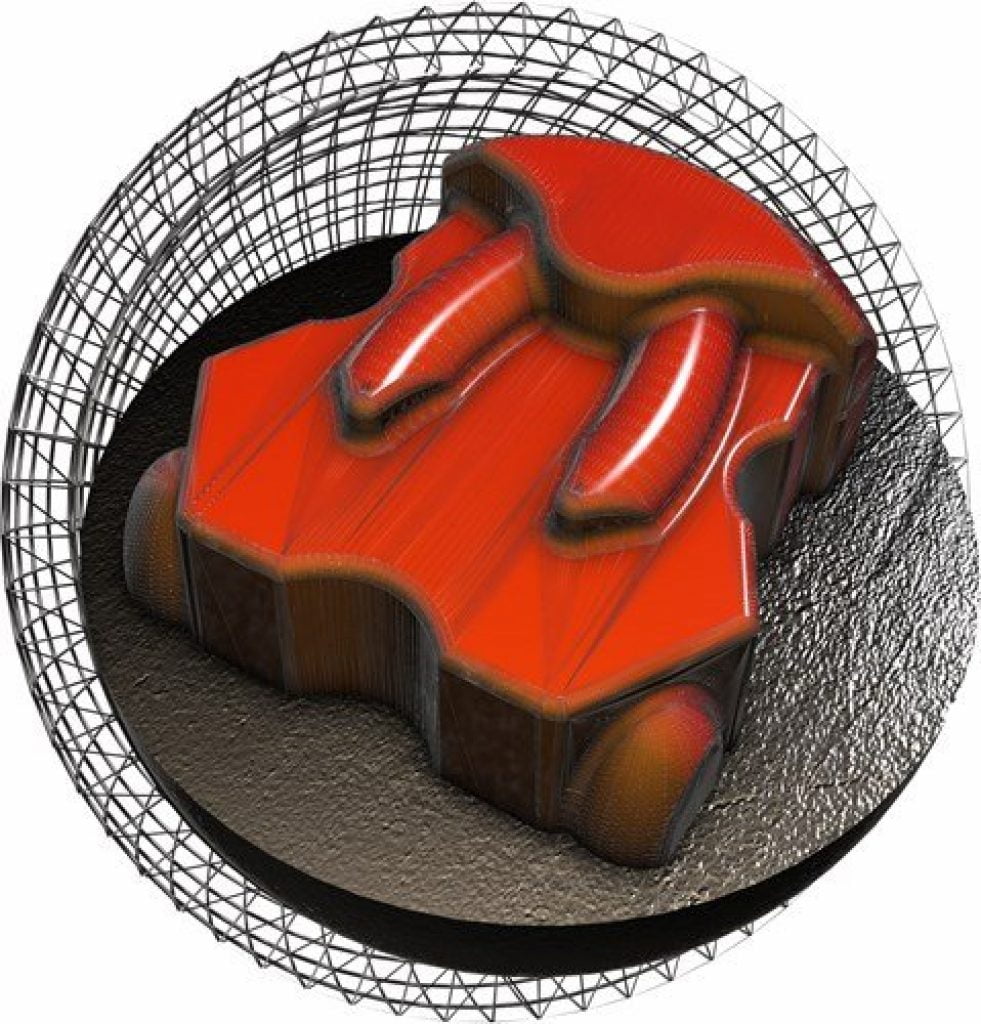 This is asymmetric core bowling ball so it moves in an angular direction that's proportional to the center of gyration. So, if you haven't been throwing hooks before it might be difficult to use it, at least the first time.
The asymmetric core that this is being made of is accompanied by the infused carbon fiber. This aids it to maintain its perpetual functionalities for a long time. In fact, it makes the weight block of the ball to be lightweight and powerful.
However, it's noteworthy that the acceptable manner a buyer can drill this ball is by opting for the Hammer Gauntlet asymmetric core all purposed layout. It's very reliable and provides outstanding outcomes.
2. Ball Performance
Unlike the Hammer versions that are made of hybrid coverstock, this product is not that predictable on a motion. However, continual practices can easily make one to be adapted. You can grip the ball with either of the hands or both hands. Release the ball with force (not softly like those that are made of solid reactive coverstock) then it would glide and alter its motion in the pocket.
You can use your right hand to strike the 1-3 pins and 1-2 pin for a left hand bowling ball user (your balance is highly necessary). It's noteworthy that the length of this ball doesn't increase while it's on dry lanes like some others do.
3. Ball Fantastic Design
This a bowling ball that's coated with mica. The mica enhances the ball to shine brightly and look decent. This product that we choose for you weighs 15 pounds. Why we opted for this is to make sure that you don't find it difficult to get across (moderately/medium) lubricated lane. The finishing of the ball is highly polished with 500/1000 Abralon.
This ball is delivered undrilled but you can ask your seller to drill it for you if you're a noob about this. The colors that this made up of is: purple, orange, and smoke.
To keep your ball in top shape you should maintain it regularly, clean it using a top bowling ball cleaner. Also is highly advisable to transport it using a good single ball bowling bag with wheels or a top double bowling ball bag if you're playing with two balls.
4. Specification
The manufacturer strictly recommends this bowling ball only for lane conditions that are medium-heavy oil FCC. The Semtex pearl CFI reaction, on the other hand, states that the ball has stronger revs on mid-lanes and angular at the backend.
Also, the core is made in this sequence: Gauntlet with flex-resin additive (for strong rev and capability), ceramics surfacing process, and carbon-fiber as its core's shell.
5. The Manufacturer
This is a product that's made by the Hammer, a manufacturing company that's specialized in bowling ball making. This is one of the bowling balls among several others that they have made to suit bowlers games.
It's worth to mention that this company is making also one of the best mens bowling shoes, and best bowling protective gear.
Having been in the business for several years, they know the best product that a bowler can comfortably use. And, this has prompted them to make this bowling ball with an asymmetric core. It has low flaring potential like some others. It has been used by several buyers and they have all loved it.
Why Should You Use Hammer Gauntlet Fury Bowling Ball?
Affordability
Looking for a product that can be budgeted with, right? Of course, this can perfectly satisfy you, it's not a high-priced bowling ball, this bowling ball cost around $150. It's one of the best, trust me.
Durable
I guess you wouldn't want to purchase a ball and be done with it in a few couples of years, right? One of the balls that can make you feel alright is this bowling balls. Regardless of the friction, the carbon fiber enhances the movement of the ball flawlessly.
Attractive
Apart from the weight that you might observe at the first encounter, the other thing that you'd come to know is it looks. How presentable is it, right?
Of course, it shines so well and looks admirable.
Lightweight
Balls that are made of carbon fiber are known to be lightweight compared to others. Despite the fact that they are lightweight, they have enough strengths that are amazing. This, for sure, has appealing features.
Long term Warranty
This is a bowling that comes with 3 years warranty. Not only that, they have a friendly customer service. You can just try it out and see.
FAQ – Frequently Asked Questions:
What makes this ball shine?
This weighs 15 pounds. So, it now depends on the capability of your strength.
Is this a high performing bowling ball?
No, it's a low performing bowling ball.
Does this consist of carbon fiber also?
Yes, it is. It's very durable.
Final Verdict
This review impugns buyers who need nothing but the best low-performing bowling ball to make hooks. The product that's reviewed is just the best in terms of qualities and looks. The manufacturer solidly supports the purchase of this product as they offer the best service for its backup. Of course, it's made of an asymmetric core for maximum use and it's great for some lanes that are medium-heavy oil.
We hope now amiable readers can distinctly utilize this review to make the right purchase of the product.
---
Read more:
Brunswick TZone Bowling Ball Review
Tropical Storm Bowling Ball Review
Brunswick Rhino Review
Pyramid Path Rising Bowling Ball Review
Columbia 300 Nitrous Bowling Ball Review
Pyramid Antidote Bowling Ball Review
Storm Timeless Bowling Ball Review
Pyramid Curse Bowling Ball Review
Brunswick Viz a Ball Review
DV8 Bowling Ball Review
---
Last update on 2023-06-05 / Product Images