Brunswick Rhino Bowling Ball Review resonates with bowlers of all hues due to its improved pin striking and lane-tracking qualities. It comes in a sizable spherical core encapsulated by an outer shell with a smooth spherical exterior surface.
| | |
| --- | --- |
| Brand | Brunswick |
| Level / Performance | Entry level / Affordable |
| Color | Black Pearl |
| Core Type | Symmetric |
| Coverstock Type | Pearl Reactive |
| Radius of Gyration (RG) | 2.524 * |
| Flare Potential | Medium * |
| Factory Finish | 500 Siaair Crown Factory Shine |
| Warranty | 1 Year |
| | |
| --- | --- |
| Product Line | Rhino |
| Lane Condition | Dry – Medium Oil |
| Weights Available | 10 – 16 lb |
| Core Name | Light Bulb |
| Coverstock Name | R-16 Reactive |
| Differential | 0.030 * |
| Hook Potential | Low |
| Finish Type | Polished |
| Release Date | 01.10.2016 |
Note: Core Specifications are for a 15 lb bowling ball
Available in other colors (Click to see)
Brunswick unpacks the whole ball of wax for avid bowlers seeking a bash at their earliest reactive resin bowling ball. It bats a thousand for those seeking gear for lighter to mid-range oil conditions.
The Brunswick Rhino will exert better hooking action needed by the bowler to bring it into the "pocket" of the ten-pin array. It pushes back the boundaries of bowling with improved traction and driving force for superior pin striking falls.
Brunswick Rhino Bowling Ball Review – 5 Main Features
1. R-16 Reactive Coverstock
The newly improved R-16 reactive coverstock boasts superior ability to hit the pins with minimal ball deflection on a slippery surface, due to the availability of total output energy. The Brunswick Rhino generates greater overall energy than other balls when thrust with the same starting linear and angular velocities.
Higher total energy output creates efficient ball drive and mixing action once it hits the pocket to knock down the pins.
This coverstock captures Brunswick's most advanced composition that renders balance between power and ball control. The R-16 formula creates easy length or backend hook motion lacking extreme sensitivity to dry or oily portions of the lane.
2. Filament-Like Core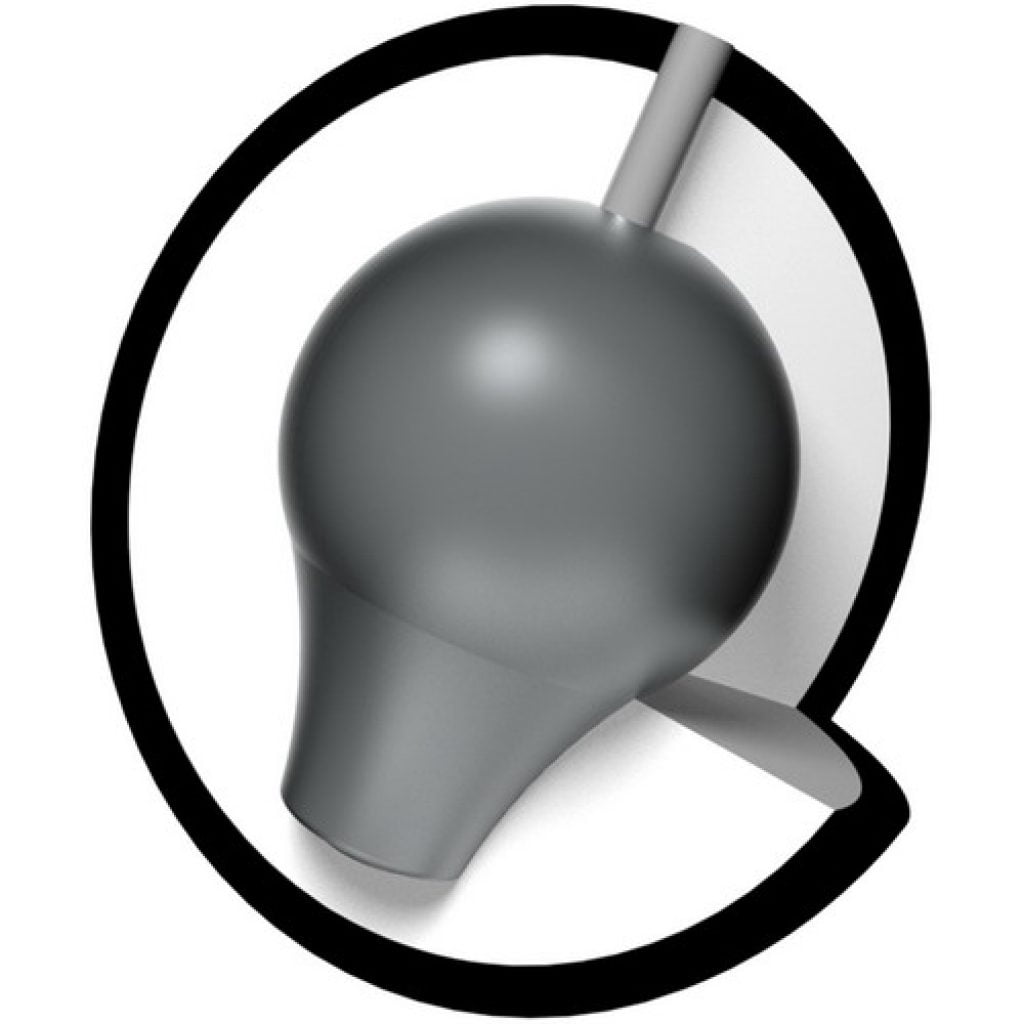 The Brunswick Rhino has a light bulb inner core packing a punch for more rapid pin fall and higher game scores. The core comes compacted into a specific weight density and balance to offset for loss of mass from thumb and finger holes drilled into the structure.
Brunswick employs a conventional bulb core shape delivering outstanding ball motion and excellent pin action. A denser material for the inner core results in greater reduction in the ball's moment of inertia.
The high density and solid inner core eliminates the inconveniences faced by a bowler who cannot handle or control a heavy weight ball.
3. Better Hooking Performance
The Brunswick Rhino provides proper hooking action on fast lanes with dry conditions for upcoming bowlers seeking a pearl beyond price. Versatile ball motion meets a variety of lane conditions with a strong and continuous arcing ball.
This is an excellent ball, but it's not the most expensive bowling ball.
Proper bowling delivery provides a definite amount of applied lateral spin to the ball which results in a perfect hooking action.
You can deliver the ball into the pocket of the ten pin set-up at the optimum angle. Brunswick Rhino Bowling Ball strikes or impacts into the pins like a sledge hammer for improved action and better pin fall and most excellent game scores. You won't need a whole raft of balls to meet different lane conditions.
4. Convenient Drilling
Have the Rhino drilled with the typical piercing techniques evolved for symmetric balls. At Brunswick, the exotic core shape of all individual balls tips the scales in the neighborhood of 12 to 16 lbs. Lightweight structure engineering provides you with consistent ball reactivity qualities throughout the weight range.
Bowling balls apply a slew of drill patterns for three-hole designs. Depending on your preference, you can drill the finger-hole pattern at an off-center position proportional to the center of gravity to attain a desired impact on the trajectory.
It allows you to gain a considerable degree of tracking or curved trajectory on the ball's course toward the pins.
5. Dirt-Resistant Polish & Attractive Colors
The Rhino has undergone a number of finishing phases including 500 Siaair, Crown Factory Compound, and Crown Factory Shine. It offers vibrant colors such as black, blue, silver, white, purple and other pearls. Its dazzling surface will not abrade or pick up grime down the lane.
The ball will not leave indelible marks along the bowling alley. Brunswick Rhino provides a ball surface with a shiny lining and dirt-repellent properties or severe impacts.
The ball doesn't chip or render the structure battered. The materials used offer better impact-resistant and sonic properties for superior hardness. It does not brittle while it offers a full range of colors.
Why should you use Brunswick Rhino Bowling Ball?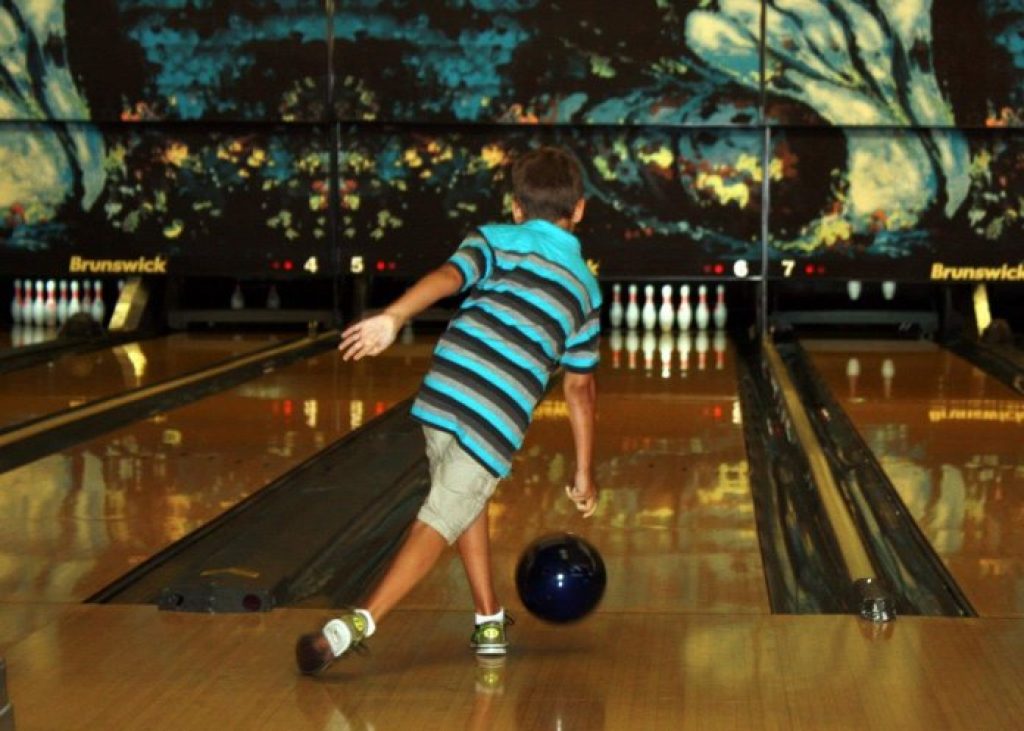 Entry-Level Holy Grail
The Brunswick Rhino packs a heck of a punch if you want to sink your teeth into a reactive resin ball. It's perfect for drier conditions or newer bowlers thirsty for sterling value. It performs incredibly well in lighter or medium oil conditions with the most excellent scores.
R-16 Coverstock
The novel R-16 reactive coverstock describes the latest formulation that offers a perfect balance between ball control and power. The R-16 composition generates straightforward length and backend hook motion without severe sensitivity to the dry or oily portions of the lane.
Light-Bulb Shaped Core
Steeped in the traditional light bulb core configuration, the Brunswick Rhino renders superior ball motion. It helps bowlers take a pot shot at targets with a sledgehammer effect. Impressive pin striking force allows more strikes and higher scores.
Standard Drilling Techniques
You can have the Rhino drilled using typical drilling methods evolved for symmetric balls. A customized finger interface provides more consistent control over the delivery. Unique finger holes enhance bowler comfort and control.
Lightweight Structure
Brunswick crafted a unique core composition of each ball to tip the scales from 12 lbs to 16 lbs. The lightweight ball engineering provides bowlers with consistent reaction properties throughout the weight range.
FAQ – Frequently Asked Questions
Can you order with customized holes?
No, you'll have to visit a bowling alley shop for drilling.
I want to have a customer finger holes pattern?
What happens in the middle portion of the ball's approach?
The thrust from oblique rotation impacts the Rhino resulting in a hooking pattern of movement.
Does the Rhino outclass its rivals on oily and dry lanes?
Does it possess a hook ball characteristic?
Yes, it has excellent performance with lower hook potential.
Brunswick is producing only bowling balls or he's making and other bowing equipment?
Final Verdict
Brunswick Rhino Review offers a winning combination and competitive edge so you can give pins a heck of a pounding. Exhaust all the possibilities with this beginner's reactive resin ball designed for lighter to medium oil conditions.
With the highly developed coverstock, you'll never have a chink in your armor or beat your brains out. It strikes a balance between thrust and ball control.
The R-16 formula renders more straightforward length and backend hook motion without severe sensitivity to the dry or oily portions of the lane. Besides, the light bulb shaped core boasts superior pin action for hard-hitting strikes and most excellent scores.
---
Read more:
Brunswick TZone Bowling Ball Review
Tropical Storm Bowling Ball Review
Pyramid Path Rising Bowling Ball Review
Columbia 300 Nitrous Bowling Ball Review
Hammer Gauntlet Fury Bowling Ball Review
Pyramid Antidote Bowling Ball Review
Storm Timeless Bowling Ball Review
Pyramid Curse Bowling Ball Review
Brunswick Viz a Ball Review
DV8 Bowling Ball Review
---
Last update on 2023-06-05 / Product Images